In the 15th
the garden of many colours
The André Citroen Park is a modern park known (among other things) for its two large greenhouses (one with tropical plants and the other Mediterranean with orange trees), its Generali balloon (to discover Paris at 150m above the ground) and its water jets And it's the only park in Paris that has a view of the Seine.
Large lawns for picnicsBring your badminton rackets and a ball.
ACTIVITIES AT ANDRÉ CITROËN PARK
The park is composed of several gardens The black garden, the blue garden, the green garden, the orange garden, the red garden, the silver garden and the golden garden. Each one refers to a metal, a colour, a planet, a meaning or a day of the week.
Aisles and back alleys allow you to walk around (very practical with strollers) and discover an incredible plant palette that changes colour with the seasons.
The White Garden for children : a ball games area, 2 ping-pong tables (remember to bring your rackets and balls), a zip line and games on a soft ground.
The Black Garden for children : 5 enclosures with 2 sandboxes topped with spring games, wooden huts and slides
For teens A 350m2 space to spend some energy without disturbing others.
THE WATER JETS OF THE ANDRÉ CITROÊN PARK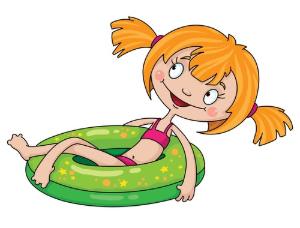 They gush out of the ground when the temperatures start to rise in Paris and the heat wave hits. it's the perfect place to refresh the little ones.
It is an unmissable event for little Parisians in July and August.
In theory, swimming is forbidden in the fountains which. So, watch out for slips and falls by children (you alone will be responsible if you have injuries).
Don't forget sunscreen, hats and bathing suits !
THE HOT-AIR BALLOON (GENERALI BALLOON)
The Ballon Generali is open every day from 9am until 30 minutes before the park closes.

Free for little Parisians under 12 years old

s (on presentation of proof of residence and age)

It can be cancelled without notice if weather conditions are unfavourable.
A LITTLE HISTORY AND GEOGRAPHY
The André Citroën Park is located on the site of the former Citroën Paris plant.
It is an urban, contemporary and modern park that was inaugurated in 1992.
It has an area of 14 hectares