September 18 to October 3, 2021 - Free to view from outside - Beautiful at night!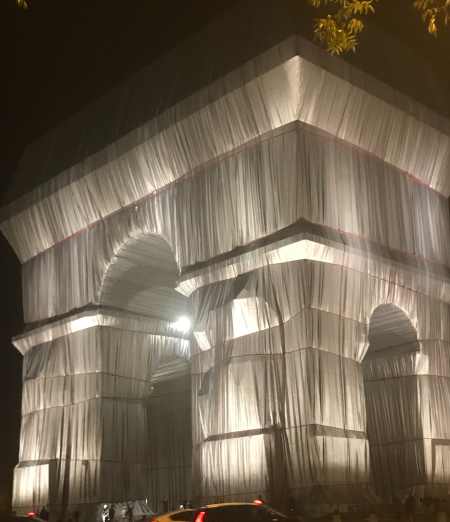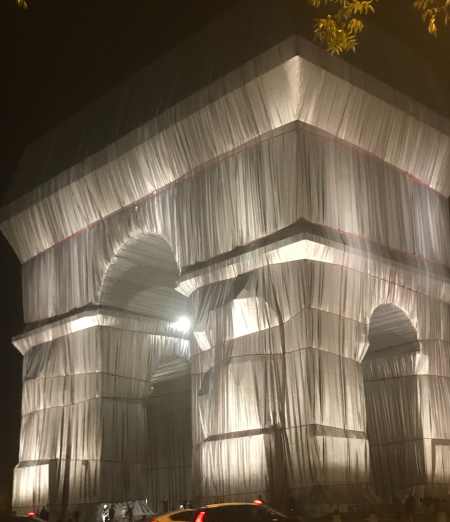 The principle To make the Arc de Triomphe disappear under 25,000 square meters of recyclable fabric
The artists This is the last temporary work of Christo and Jeanne-Claude
When September 18 to October 3, 2021
schedule To see it from the inside : from 10am to 10pm
Age for young and old
Place Arc de Triomphe, at the top of the Champs-Elysées
Rate To climb to the top of the Arc de Triomphe: 16 euros per person
Free of charge for children under 7 years old
To admire the Arc de Triomphe packaged, just walk in front of it. This is probably the best way to see the rendering of Christo's installation. And it's free!. This is a great idea for the family this fall. At night the effect is absolutely beautiful. It's spectacular, the drape is luminous and gives mystery to the Arc de Triomphe.
The last work of Christo
This temporary installation is the last work of the artist Christo and his wife Jeanne Claude.
The artist Christo, well known to Parisians since the wrapping of the Pont-Neuf in 1985, had planned to wrap the Arc de Triomphe in 2020
The installation was cancelled because of Covid. It is finally realized posthumously, according to the wish of Christo who wished the project to continue after his death (in May 2020)
The Arc de Triomphe is packed by "Les Charpentiers de Paris" in 25,000 square meters of recyclable silver-blue polypropylene fabric and 3000 meters of red rope of the same material
We also suggest you in September...