The 3/6 years old movie RV
My Mini Session :
WE LOVE : dimmed light and sound level adapted to the little ones
THE LITTLE + coloring, face painting or reading workshop will be offered to children
DURATION OF THE SESSIONS : maximum 1 hour
AGE: from 3 to 6 years old
RATE : 5? per session
WHEN Wednesdays, Saturdays and Sundays depending on the room
LOCATION: in 8 theatres in Paris and 8 theatres in the Ile-de-France (and also in the provinces)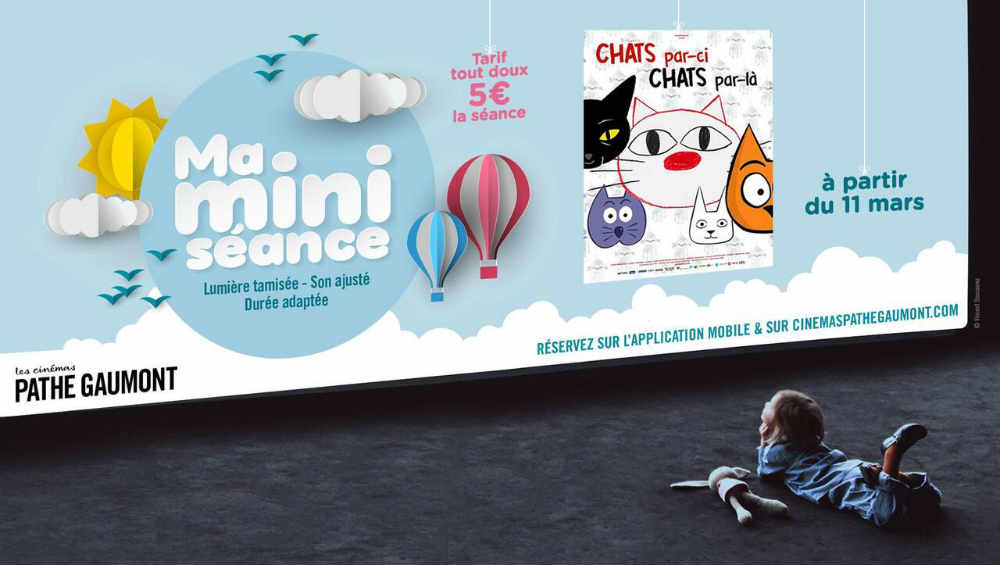 MY MINI MOVIE SESSION
The objective of these film screenings is to awaken the youngest to the 7th Art. They have been scheduled since March 11, 2020 in several Gaumont and Pathé theaters in Paris, in the Ile-de-France and in the provinces. To enhance the movie screenings, activities will be offered to children: face painting, coloring or reading workshop.
In the program : news films (on display), medium-length films or even repeats
A soft and subdued light (some kids are afraid of complete darkness)
An adapted sound level to young ears
A projection duration adapted to the young public with sessions lasting no more than 1 hour
THE GAUMONT AND PATHÉ THEATERS THAT PROGRAM THE MINI-SERIES
In Paris:
In the suburbs:
Cinema for young audiences