September 1 to 3, 2023
40 free cultural events
WE LOVE : a festive, cultural weekend in 27 Marais institutions
WHEN: of the 1st to September 3, 2023
LOCATION: throughout the Marais district
AGE : for children and adults
RATE : free for all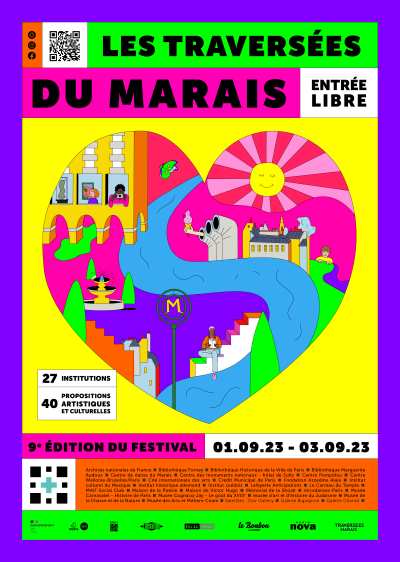 Les traversées du Marais (2023 edition):
It's the 9th edition of "Traversées du Marais".
To mark the occasion, 27 museums, art centers, foundations, libraries and institutions are offering a rich program of artistic events in the following areas the Marais district
In the program, culture in all its forms : dance, singing, art, projection, exhibition, performance, installation, musical nap, visits/walks, family workshop...
It's a FREE event in Paris ! sometimes by reservation, so study the program carefully:
Some proposals to discover for this 9e edition :
At the Archives Nationales :

The exhibition "The nature of giraffe-backed bottoms". - poetic works by visual artist Johnny Lebigot made from plant and animal materials - With a participatory show Saturday 2 and Sunday 3 September

At the Hôtel de Sully:

"FloWeR PoWeR - hypnotic installation of the Aerosculpture Company in the main courtyard - DJ set Saturday September 2 until 10pm

At the Centre Pompidou :

A family tour of the collections with a puppeteer and theatrical interventions - Sunday, September 3rd

The Cultural Institute of Mexico :

A wall art performance by the Mexican painter Julio Carrasco Bretón - Friday, September 1 and Saturday, September 2

At the Swedish Institute :

A movie under the stars with "Beyond Dreams", Rojda Sekersöz's first feature film. Friday, September 1 at 9 p.m.

At the Carreau du Temple :

"RUN" A dance performance in tribute to celebrated choreographer Merce Cunnigham with 100 dancers - lasting 4 hours, sunday, september 3

MAIF Social Club :

A fun, participatory installation for young and old alike which takes the form of a giant inflatable structure. "Ballooon sur mer by Florence Doléac Saturday, September 2 and Sunday, September 3

Museum of Arts and Crafts :

To discover thethe colorful, offbeat world of the funfair with dslot machinesand automata, but also with photography and cinema... Saturday, September 2 and Sunday, September 3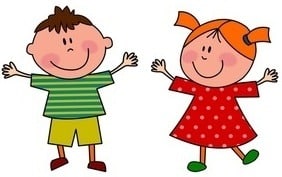 What to do with your family in the Marais district?
With your logbook, leave for an unusual treasure hunt in the heart of the city.