The wonderful world of illusionists from the 18th century to today
Free for children under 3 years
Did you know that France is the country with the richest history of prestidigitation in the world? The museum of magic, created in 1993 is a unusual museum and exceptional which presents a unique collection around the world of magic. A fun visit in the world of illusion and dreams. Magic show with real magicians every half hour.
A very nice museum for families
This museum shows us that magic is a true art in its own right
A unique collection in the world is presented in the museum of magic: automatons, great illusions like optical illusions or magic objects...
About a hundred automatons (some of which are rare and old pieces) are also exposed
Permanent shows illusionism throughout the visit and presented by real magicians
Do not miss fake objects and secret objects (kids will love it).
An interactive and playful museum with small characters activated by pressing buttons
Rates and practical information
Price: 11? for children (3 to 12 years old) and 15? for adults
The automaton museum is free for children under 3 years old
Open Wednesday, Saturday and Sunday from 2pm to 7pm all year round
Open every day during the school vacations of the zone C
Closed on December 25, January 1 and May 1
Free for children under 3 years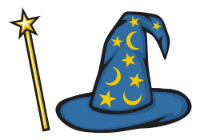 Children's workshops at the Museum of Magic ???
Who is it for? : 6-12 years old
Duration : 2h30
When During school vacations in zone C
A course in magic adapted to the age of the children (duration 1 hour)
A magical gift for each participant: a magic trick that he will learn to do during the course
A guided tour of Museum of Magic and the Museum of Automata (duration 1 hour)
Parents who wish to participate in the visit of the museum, must take their place for the visit of 16h.
A show of prestidigitation (duration 25 minutes)
Birthdays at the Museum of Magic (from 6 years old)
The birthday package of the Museum of Magic includes: a visit to the museum, a magic show and a small gift for each child (a little trick learned during the birthday party)
A room available for parents and children for snacks (brought by parents)
Information request at : +33 (0)1 42 72 13 26 (it is advised to make an appointment in advance)
---
Rate 25? per child (minimum of 10 children)
Age : from 6 years old
When Wednesdays, Saturdays and Sundays, except during the short school vacations
The snack is the responsibility of the parents
Information request to: +33 (0) 1 42 72 13 26
Magic school (magic lessons)
Magic classes for children and adults are offered throughout the year at the Museum of Magic (except in July and August). On the program of these magic classes We will teach you the tricks with cards, ropes, coins, goblets? and many other surprising tricks. We will also teach you gestures and behavioral psychology in front of an audience. For beginners or more experienced!
Children's magic lessons (8 to 12 years old): Saturdays from 2:30 to 3:30 pm
Magic classes for teenagers (from 13 years old) and adults Saturday from 1:30 to 2:30 pm
Rate : 20 ? for a 1 hour course and 80? for a card of 5 courses
Possibility of private lessons (on request)
Find the list of our reviews
- Several automatons out of order! Museum at the limit in relation to the age of the children (minimum middle school). Lack of interactivity.
Written by Dominique Ménétrier, on 07-08-2022
Several automatons out of order... Good magic show. The rest of the tour is not very interesting for primary school children
- A beautiful afternoon thanks to the Museum of Magic
Written by COLETTE MAGNIN, 02-08-2022
No problem to book or during the leisure activity. What I liked: - The special attention of two Museum employees for the old lady that I am: offering a chair, asking worriedly if I needed something. - The various automatons and the performance of the magician: he enchanted my great-grandson as he had enchanted my granddaughter 20 years ago.
- At the top
Written by Delphine , on 26-07-2022
Very good, my girls loved it! The magician blew us all away!
- Good idea for a rewarding activity in hot weather!
Written by Martine Monneret, on 19-07-2022
Interesting visit for children and an adult and a little show that we saw twice, the 8 and 9 year old girls asked for it! Thank you and in addition it was cool because we were in cellars ... So to recommend.
- I thought there would be a little more magic tricks
Written by Micheline Gladelle , 14-07-2022
No difficulty to book, my little girl liked all the activities
- very good
Written by Stéphane KLOSE, on 29-06-2022
Yes
- Wonderful view
Written by Odile JUSTER, on 11-06-2022
Extraordinary collection of automatons available for children. Fabulous magic session. Yes I recommend, nice family outing
- Positive feeling
Written by Anne-Marie Wanner, on 08-06-2022
We enjoyed the show very much. The mirror room at the entrance. The distorting mirrors. The site (old cellar). No problem with the reservation. Yes, I will recommend it.
- Nice with the family
Written by Amandine H, 31-05-2022
The automaton museum is a bit unexpected and out of time. The second museum and the show are very nice
- Nice museum adapted for children
Written by Yves PARISIS, on 30-05-2022
The museum is a little old but full of charm in the vaulted basement of a marsh building. The children love to play with the buttons that trigger the automatons and various animations. The magic show, although a little short, is exciting thanks to a very successful performance of the illusionist; the tricks are incredible because we see them from close up without being able to guess how he does it. Finally the entrance fee is correct.
- Satisfied
Written by Julien , on 24-05-2022
Museum with beautiful automatons. The girls (9 and 6 years old) liked it a lot but too many of them didn't work. The magic act was very good.
- Instructive and fun.
Written by MICHELE GAVANT, on 17-05-2022
Satisfied overall.
- Very nice.
Written by Bernadette Degove, on 06-05-2022
The magician makes the room act and brings children and adults on stage. We often laugh
- A very pleasant outing
Written by Claire F., on 02-05-2022
We went with our 7 year old granddaughter who pushed all the buttons available, tested everything that could be tested, and happily participated in a magic trick during the show included in the visit. In short, she loved it and so did we. I recommend this experience to all curious people.
- Very nice visit
Written by Brigitte GUILLERM, on 30-04-2022
Very interesting
- Great!
Written by Nicolas Conticello, on 26-04-2022
Super muse, the children loved the show? it is the most interesting. The magicians are great!
- Unfortunately, it was impossible for us to visit the museum.
Written by Beat Gerber, 24-04-2022
Unfortunately, it was impossible for us to visit the museum. Sincerely Béat and Liliane Gerber
- Perfect with children. We had an 11 year old and a 7 year old, they loved it!
Written by Pascale JALLET, on 22-04-2022
Old-fashioned but charming place. The activation of the automatons remains magical: our little children have tried all the buttons! And the close-up show is great.
- A great family outing
Written by Bophanavy Try, on 23-03-2022
Superb and interesting visit for the family in general. Thank you
- Fun and playful museum - ideal with children
Written by Axelle Utzschneider, on 13-03-2022
Small museum with a very nice welcome. Visit in 2 parts: magic show to start then discovery of the objects and attractions of the museum. A lot of things are interactive and my 8 year old daughter enjoyed it!
- No opinion possible
Written by Bernadette Degove, 05-03-2022
Hello, I unfortunately could not go with my grandchildren to the museum of magic because I was hospitalized in emergency on 28/02/2022. It's only a postponement for the Easter vacations. Sincerely. B.Degove
- Show too short
Written by DOMINIQUE , on 20-02-2022
A little disappointed by the magician's performance, too short, compared to other magician's shows where I had taken other small children. On the other hand, Martin, 8 years old, loved to manipulate and test the different devices.
- Fun visit warm welcome
Written by Isabelle Chartier, 14-02-2022
Very nice show? Interesting visit? It's a pity that you have to give 2 euro coins to make some games work.
- Very pleasant, very satisfied
Written by Catherine Chemla , 27-01-2022
Yes
- A great day
Written by Louise FORESTIER, on 24-01-2022
Everything is perfect, the kids loved it and didn't want to leave. And the place is beautiful. I recommend it.
---
What to do in the Marais with your family ?
class=uagb-post__inner-wrap>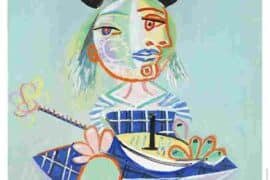 class=uagb-post__inner-wrap>
class=uagb-post__inner-wrap>
class=uagb-post__inner-wrap>
class=uagb-post__inner-wrap>
class=uagb-post__inner-wrap>
class=uagb-post__inner-wrap>
class=uagb-post__inner-wrap>
class=uagb-post__inner-wrap>
class=uagb-post__inner-wrap>
class=uagb-post__inner-wrap>
class=uagb-post__inner-wrap>
class=uagb-post__inner-wrap>
class=uagb-post__inner-wrap>
class=uagb-post__inner-wrap>