When differences make a difference
A subtle comedy on a topical issue
WE LOVE the very funny performance by the actors despite the difficult subject of the Occupation; the musical comedy passages
AGE : from 12 years old
DATE :

until August 20, 2023
DURATION: 1h20
HOURS: 9 p.m. Wednesday to Saturday - 6 p.m. Sunday
LOCATION: at the Lucernaire theater (Paris 6e)
MORE Meet the artistic team Friday, July 28, 2023 after the show
"La petite débrouille": when a zazou, a resistance fighter and a farmer find themselves confined together...
The story is set in 1942 under the German occupation ... until the liberation.
There's Jean, a jazz lover, a zazou recognizable by his cap, who finds refuge in a hospital where Paul survives, an active member of a network who has turned his birth handicap into an asset for the Resistance.
They are joined by Michèle, a Pétain-worshipping farm girl, who has found herself alone ...
They will learn to live together despite their differences and the choices imposed on them by war.by giving priority to the "little way".
It's a show punctuated by subtle musical passages where appearances unravel
La P'tite débrouille is amodern room by Franck Le Hen directed by Coralie Baroux which makes room for the invisible minorities of war.
"La p'tite débrouille is an engaging, funny and moving show
The press speaks about it...
THE FIGARO CLUB – Coup de coeur! The play to see right now.
PREMIERE CLUB – It's a subtle, profound piece that brings tears and lots of laughter!
TELEMATIN – Very funny, extremely well written, absolutely brilliant!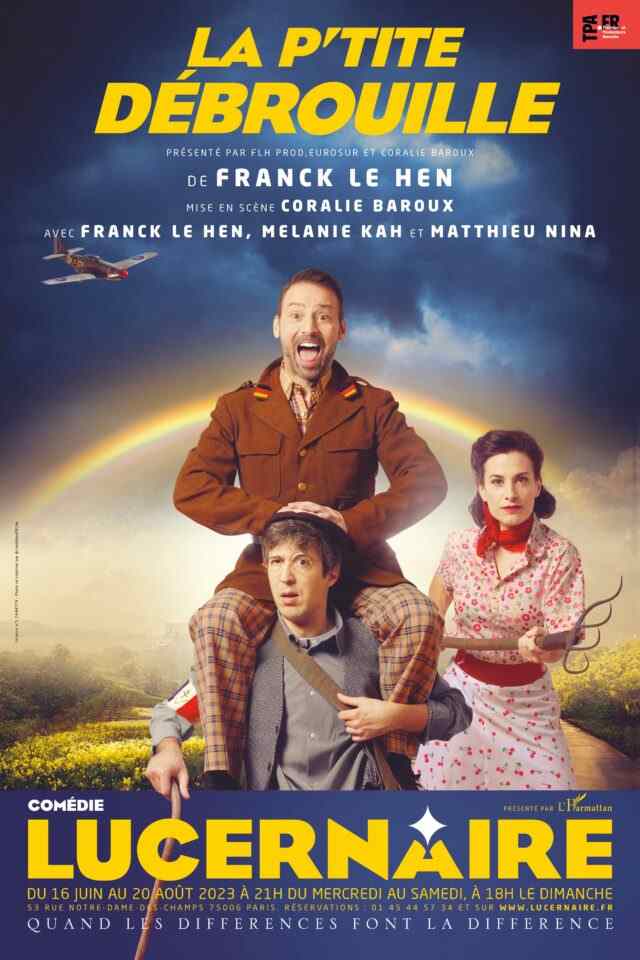 Ideas for activities with teenagers in Paris
The top teen shows of the moment