The best activities for children and teenagers
Family activity in Paris and the Ile-de-France region
With a toddler or young child (between 0 and 6 years old), for activities outside the home, we rely on the early-learning activities or outdoor games to develop autonomy, motor skills and their 5 senses. It goes from the inevitable Guignol (or plays and concerts for very young audiences) at the pony ridess, parks and gardens with playgrounds and animal watching (zoos, aquariums and especially educational farms).
With older children (from 6/7 years old and up to pre-adolescence around 10 to 12 years old), it is possible to have a child who is a little older (from 6 to 12 years old).), it's all easy, it's a great age group. They're curious, creative, playful. and in great demand for outings and activities outside the houseIt's a very nice age. Children need to be fed and are eager to be fed.learn and of discover. For this age group of 6 to 12 years oldwe love activities that mix play and pedagogy like the Escape Games in outdoor, playful and cultural. Or thematic guided tours who will make them discover a part of the history of France or Paris, a district, a painting movement while having fun. And always, thea poolthe skating rink, workshops (the Kapla Center), parks (Disneyland Paris or France Miniature).
ACTIVITIES AND OUTINGS WITH 0/6 YEAR OLDS
Among the favourite activities of parents, but especially of the youngest children: going to see animals (in
zoos
if the weather is fine or in
aquariums
In Paris, many theatres program plays adapted to children (with shorter, interactive sessions).
Young audience concerts
awaken them to classical music or jazz.
Guignol
is still here! All
parks and gardens
have children's playgrounds like at the Parc Floral. Our favorite night out in Paris remains
the Great Gallery of Evolution
.
ACTIVITIES AND OUTINGS WITH 7/12 YEAR OLDS
ACTIVITIES AND OUTINGS FOR TEENAGERS
CHILDREN'S BIRTHDAYS
A photo shoot in Paris with friends and a professional photographer - A workshop at a florist's - A treasure hunt - An outdoor Escape Game -
PRE-TEEN AND TEENAGE BIRTHDAYS
A photo shoot in Paris - A dance party - An Escape Game - An initiation to Hoverboarding - A fun guided tour -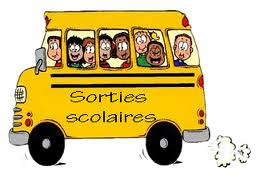 GROUP OUTINGS
Schools, town halls, leisure centres...
This section is intended for teachers (kindergarten, primary, middle school or high school) for school outings group with their classes. It is also aimed at to leisure centre or recreation centre leadersto town halls and to associations who are looking for a idea for a fun or educational outing with echildren, teenagers or young adults.