The wonderful world of illusionists from the 18th century to the present day
Did you know that France is the country in the world with the richest past in the history of conjuring? The museum of magic is a exceptional museum which presents a unique collection in the world around the world of magic. A fun visit in the world of illusion and dreams.
PERMANENT SHOWS: 
throughout the visit and presented by real magicians
DO NOT RATE: 
fake objects and secret objects
RATE : 
10 € for children (from 3 to 12 years old) and 14 € for adults
FREE 
for children under 3 years old
SYMPA:
  magic lessons on Saturday afternoons for children and adults
A fascinating museum that will entertain your children
Under very beautiful vaulted cellars, the universe sleight of hand, of the conjuring and special effects are available to you. It's up to you to unravel the truth from the fake!
The museum houses rare and unique pieces animated automata, optical machines, magic mirrors, polychrome posters, scientific apparatus. You will see in particular the mythical tour of The Sawed Woman
Demonstration of magic at the end of the visit
.
The magic school (magic class)
Magic classes for children and adults
are offered throughout the year at the Museum of Magic (except July and August). In the program of these magic courses: tours with cards, ropes, coins, goblets ... and lots of other very surprising tours. You will also learn gestures and behavioral psychology in front of an audience.
For beginners or more experienced!
Child and teen magic classes (from 12 years old): Saturday at 14:30 (duration 1h)
Adult magic class : Saturday at 1:30 pm (duration 1h)
Rate : 20 € the course of 1h and 80 € the card of 5 courses
Possibility of private lessons (on request)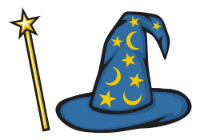 I'm celebrating my birthday at the Museum of Magic
An anniversary formula that includes :
The museum visit
A magic show
A small gift for each child (a little trick learned during the birthday
A room made available to parents and children for tea (brought by parents)
Inquiry to: +33 (0) 1 42 72 13 26 (it is advisable to do it in advance)
Useful information :
Rate  : 25 € per child (minimum of 10 children)
Age : from 6 years old
When : Wednesday, Saturday and Sunday except during the small school holidays
The snack is paid by the parents
Information request to: +33 (0) 1 42 72 13 26
Other ideas in the neighborhood
Magic : the Coffee-Magic Double BackgroundPlace Sainte-Catherine, 300 m from the Museum of Magic
Tourism : the place des Vosges
greed : the tea room Carette, Place des Vosges
When the weather is nice,

want a v

fun and unusual

in the Marais district: 

Magic of the Marais

, visit show in the company of actors. Ideal from 7 years. Duration 2h.