Discovering Art through practice at the Rodin Museum
For ages 3 to 13 (and their parents)
Great success for the summer of 2022
Recovery between April and end of August 2023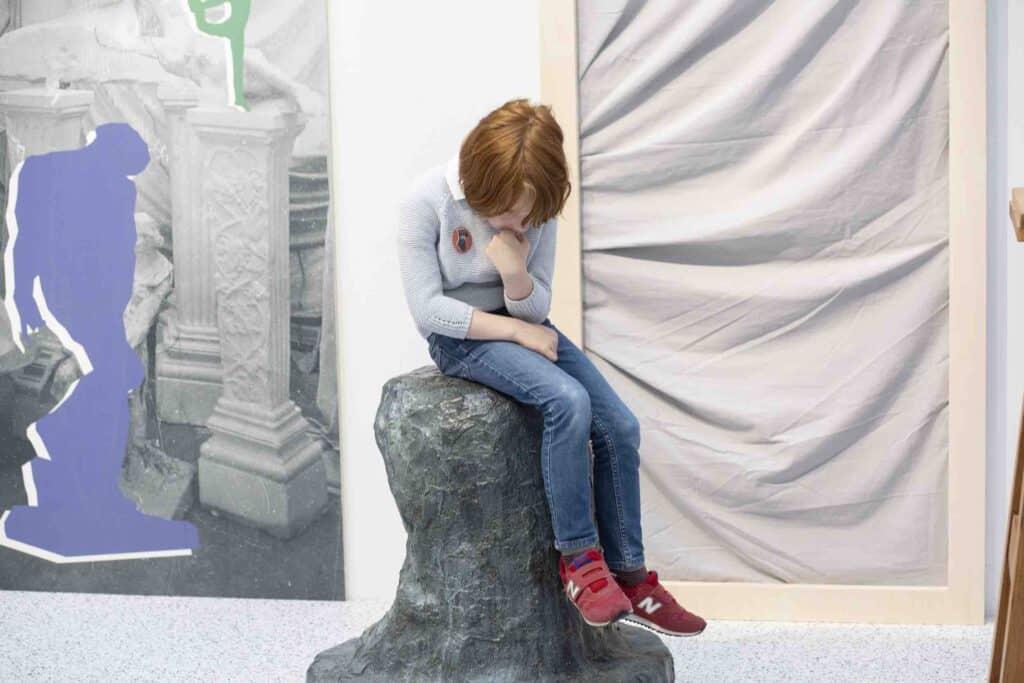 Come play and experiment freely at the Rodin workshopCome play and experiment freely at the Rodin workshop
This is a new space installed all summer at the Rodin Museum
Before or after the visit of the museum and the gardendiscover art through practice with your children
This workshop is a wonderful complement to the visit of this extraordinary museum
The objective of these workshops is toarouse curiosity children andunderstanding art through play
The children will experiment, touch, manipulate the sculptor's tools, build (and deconstruct)...
These workshops appeal to all the senses, to discover art and sculpture in a fun way
They will be able to draw, mime, read, play, get their hands dirty...
Children must be accompanied by their parents (there are no mediators)
Useful information
Condition of access free access and without reservation (included in the price of the museum ticket)
When Every day (except Monday) from 10am to 6pm
Where at the Rodin Museum in a dedicated space
Who is it for? : all public
Free of charge The Rodin Museum is free for people under 26
The Rodin workshop is included in the ticket price. The museum is free for children under 26 (EU citizens)
The Rodin Workshop was a great success in the summer of 2022 with more than 30,355 participants. This event will be repeated in the spring of 2023, modified according to the participants' feedback, and enriched with new proposals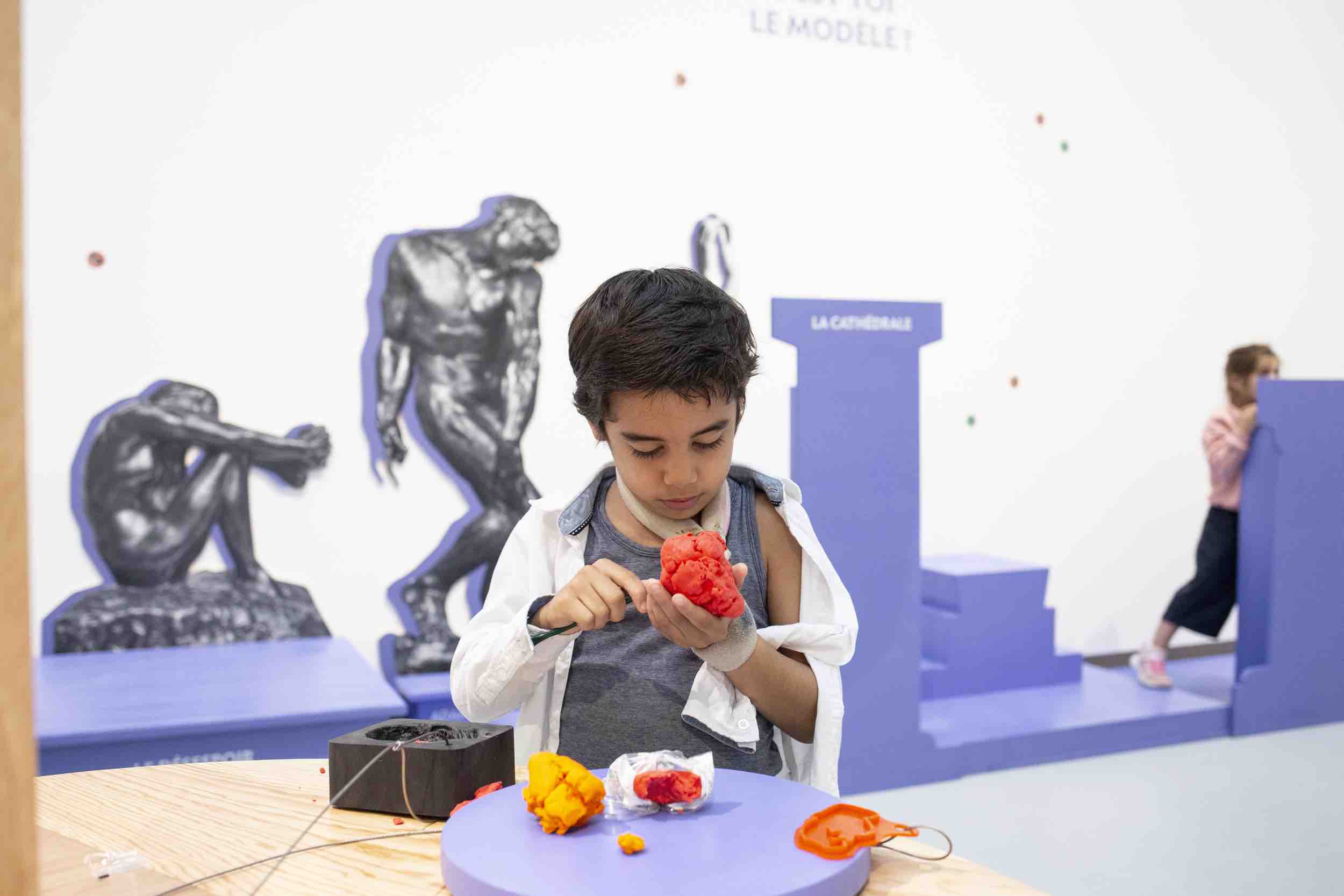 Family guided tours at the Rodin Museum
At each school vacation, the Rodin Museum organizes workshops for children and family visits. You can also discover the museum with a guide. The two family visits The following events are scheduled several times a year. They can also be privatized.
The Rodin Museum
The place is beautiful ! It is an old private mansion, the Hotel Biron, classified as a historical monument
The sculptures of Auguste Rodin and Camille Claudel are full of strength
If the works of Rodin are often presented in museums, it is less frequently the case of the sculptures of Camille Claudel which are extraordinary of intensity and delicacy
It is a museum on a human scale, extraordinary with children
Good to know: the Rodin Museum is free on the 1st Sunday of each month
The garden of the Rodin Museum
A garden of sculptures with great charm, with major works such as The thinker, the Gate of Hell and the Bourgeois of Calais
Whatever the season, the park of 3 hectares with its grove, its pond, is superb and it is good to walk there
The lawns of the garden are open to the public. Ideal for picnicking, resting, walking
You can eat at the cafeteria installed in the gardens (from 10am to 5pm)
---
Museums for which, we have a weakness...
And also, to read...