The event not to be missed for fans of Japanese culture
Mangas, video games, cosplays, sushi ...
July 4th to 7th

WE love
: 4 days of celebration around Japanese culture



Age : 

for pre-teens and teens


When: 

July 4th to 7th from 8:30 am to 6 pm


Location: 

Exhibition Center (Villepinte)


FREE 

Free for children under 8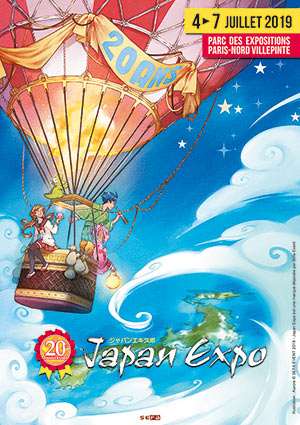 Japan Expo:
This is the French event show on the Japanese popular culture 
It takes place every year at the beginning of July, during 4 days
Japan Expo is the rdo not miss the fans of Japanese culture
the program :  mangas, video games, anime, but also to martial arts, fashion, music (J-pop, Jrock, traditional), cinema ...
The cosplays are welcome. Cloakrooms are available
This year, the organizers set up the "cotrainage" the equivalent of carpooling, but for the train. For the occasion, train tickets are proposed with reductions up to -60% to join Japan Expo.