In French or English
Family, school or extracurricular, team building, group...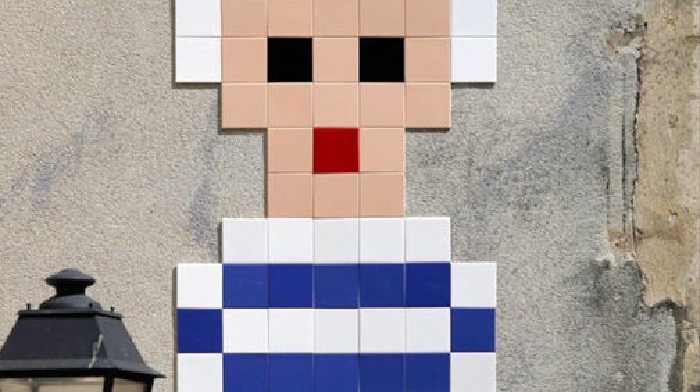 The private tour "When Street Art tells the story of the Marais
For schools (primary, secondary, high school) or extracurricular activities... For families, team building, groups...
The tour guide will take you to one of the most beautiful districts of Paris and will tell you about its rich and exciting history through street art and the Invaders phenomenon.
It is an interactive and participative visit, a real hunt for Space invaders and Street Art
The tour guide will give you cards (game card or business card size) with riddles and clues to solve in order to advance on the tour. It's fun and playful!
If you have the mobile application "Flash Invaders" on your mobile, you will be able to scan the Space Invaders (well, the real ones, those of the artist Franck Slama), win points and improve your score! Watch out, you get hooked fast! And there are some all over the world!
Useful information
Who is it for? All audiences (from 8 years old for children)
The area visited 4th district (rue Vieille du Temple, place des Vosges, rue des Rosiers...)
VR Location next to the Saint-Paul metro carousel
duration 1h30 (about 2km)
Visit provided by professional guide-lecturers (in French or English)
Mandatory presence of at least one adult during the visit if it has been booked for a group of young people
10 unusual visits to privatize