From 11 years
An extraordinary virtual experience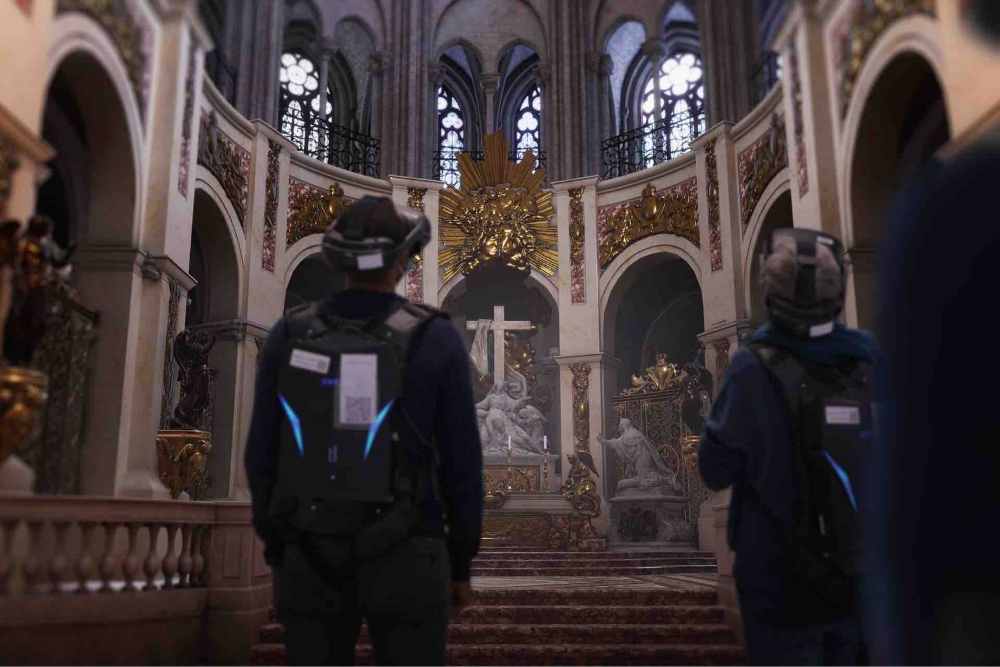 WE LOVE : a journey through history, a very touching way of discovering Notre-Dame from a different angle
AGE : from 11 years
DATE :

until June 30, 2024
DAYS Tuesday to Sunday, 10 a.m. to 7 p.m.
OPEN November 1st and 11th
CLOSED: on Monday
DURATION: allow 1h (45 min show + set-up)
WHERE under the forecourt of Notre-Dame Cathedral
"Eternelle Notre-Dame", an immersive virtual experience
"Eternelle Notre-Dame" is a virtual experience through time, absolutely fascinating and very moving
Thanks to technology developed by Emissive and Amaclio Productions, you're transported back to the 13th century. Experience eight hundred years of Notre-Dame's historical events and important figures in virtual reality.
Wearing a helmet and carrying a backpack, you canou become a privileged witness the cathedral construction site
But you won't be alone in this experience! A Compagnon du Devoir accompanies you throughout the tour, revealing the building's best-hidden secrets, right down to the tallest sculptures.
It will take you under the roof, you'll discover the bells ... and understand how this building has stood the test of time despite the fire of 2019
All information and renderings of the sets are taken from the latest scientific research
By purchasing a ticket for this augmented reality journey, become a patron! 30% of the amount will be donated to the restoration of the "Eternelle Notre-Dame".