In Paris and Ile-de-France (teams of animators come to you)
Animation for leisure centers, youth centers, schools (elementary, middle and high schools), for rallies?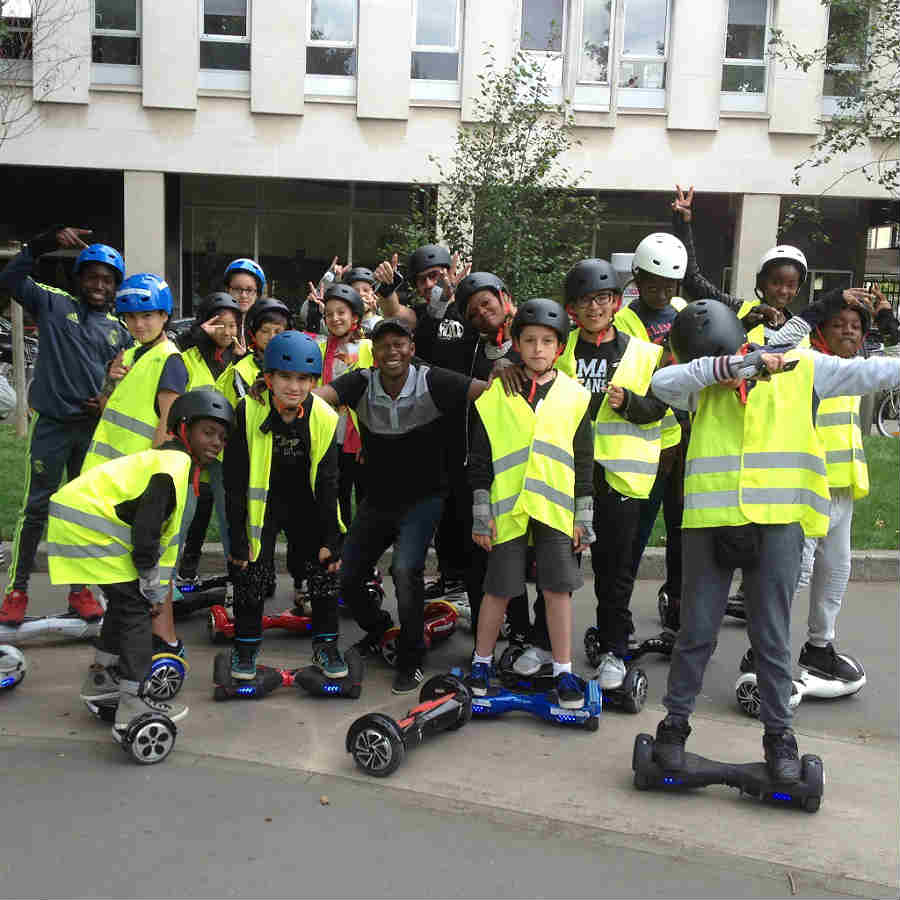 HOVERBOARD WORKSHOP (initiation and games)
The objective of this animation is to to make discover the Hoverboard to the children
The following are proposed during this workshop: a initiation and of games (games of skill, team games, Hoverboard E-hockey match?)
Each child will be equipped with protective gear (helmet + cap, knee pads, elbow pads, etc.)
1 or more workshops depending on the number of young people will be set up with 1 facilitator per workshop and all the necessary equipment
The children will be taken in charge by the animator for, at first, an initiation then games
The time each child spends in the workshop will depend on the formula chosen
Several types of games can be offered, including the E-Hockey in Hoverboard
It is a very original activity which is very popular with children
The atmosphere is joyful and playful
USEFUL INFORMATION
Where in Paris and Ile-de-France (at your school or host organization)
Organization : the animators come to your school or reception center with all the material (Hoverboard, protections, equipment for the games)
Host 1 facilitator for about 10 participants
Duration Workshops last between 40mn and 1h30 depending on the chosen formula.
Age for children from 8 years old (min. 30kg), for teenagers and also adult workshops (max. 120kg)
Number of participants no limitation in number of participants (large capacity)
Logistics the facility must have an outdoor space such as a playground or a gymnasium
Other ideas for school and extracurricular outings...