Celebration of the most extraordinary and the most colorful festival of the Indian world!
March 31 at the garden of acclimatization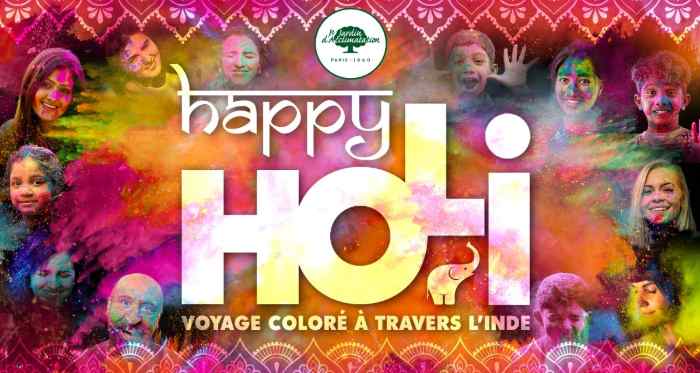 WE love
: Happy Indian holiday, very colorful
Age : 
for everyone
When: 
March 31 from 10am to 7pm
Location: 
 Jardin d'Acclimatation (Paris 16th)
Rate : 
Free after paying the entrance to the garden (5 euros)
The Garden of Acclimatization celebrates India and its sense of wonder. On the program: songs, letting go of colors, dance, music ...
During this celebration, families can simply attend, or participate by dancing with the artists. A video on the site of the garden of Acclimatation offers you to repeat the choreography for the dance show scheduled at 15h.
The program of the day :
10am: opening of the Indian village and makeup workshops, yoga
11am: show of Indian songs
then all day traditional dance shows
3 pm: the highlight of the day with the participatory show "the color of time"
then concerts to celebrate the spring
.