The secrets, tales and urban legends of the city of light
In family, from 8 years old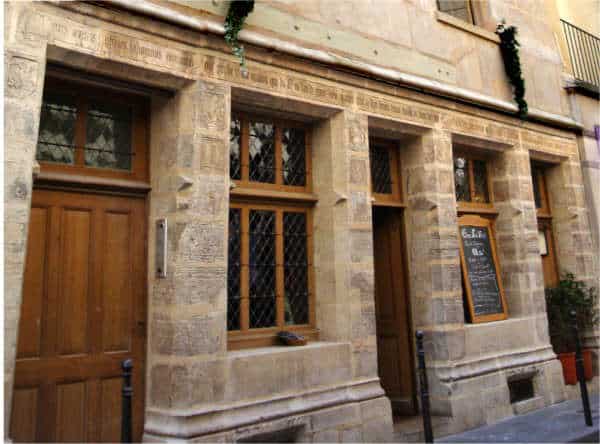 The guided tour "Paris, mysteries and legends
Discover the secrets, tales and urban legends of the City of Light. A dive into a Paris full of mysteries, tragic love stories and curses
Paris, a thousand-year-old city, is full of secrets and mysteries, legends and unusual tales. The city of light also has its dark side... Do you know the devil's gate of Notre-Dame or the dark story of the barber and the baker ...?
Your guide will immerse you in the history of Paris where you can find curses, mysteries, urban legends, tragic love story ... He will tell you the story of Nicolas Flamelmade famous by Harry Potter and his philosopher's stone so coveted by Voldemort.
Let us take you on a tour where myths, historical facts and superstitions that make this city such a fascinating place.
A discovery of the heart of Paris between Saint Michel, the Ile de la Cité and the Halles district.
Tarifs and information
-10% with code FAMILINPROMO
Adult rate : 17,10€ instead of 19 €
Child rate (-12 years old): 8.55€ instead of 9.50€
the discount is applied at the time of booking
Free for children under 4
---
duration : 1h30 for a course of about 2km (on foot)
Age from 8 years old
Meeting place : place Saint-Michel (metro Saint-Michel, line 4 or RER C)
Neighbourhood visited : Ile-de-la-Cité and surroundings
20 to 25 participants per visit
In French
Privatization, rallies, school and extracurricular activities
For the birthday of your ado, you can book this guided tour (the presence of an adult is required if it is a group of minors), IT'S HERE
For a privatization, EVGF, EVG, Rally, IT'S HERE
For schools (primary, secondary, high school), leisure centers, associations, QUOTE REQUEST
Other ideas for family tours
What to do on the Ile de la Cité side?
Ideas with 7/12 year olds