- VISIT FOR 3-6 YEAR-OLDS -
At the Cluny Museum (5th)
In family, school, peri-school, privatization...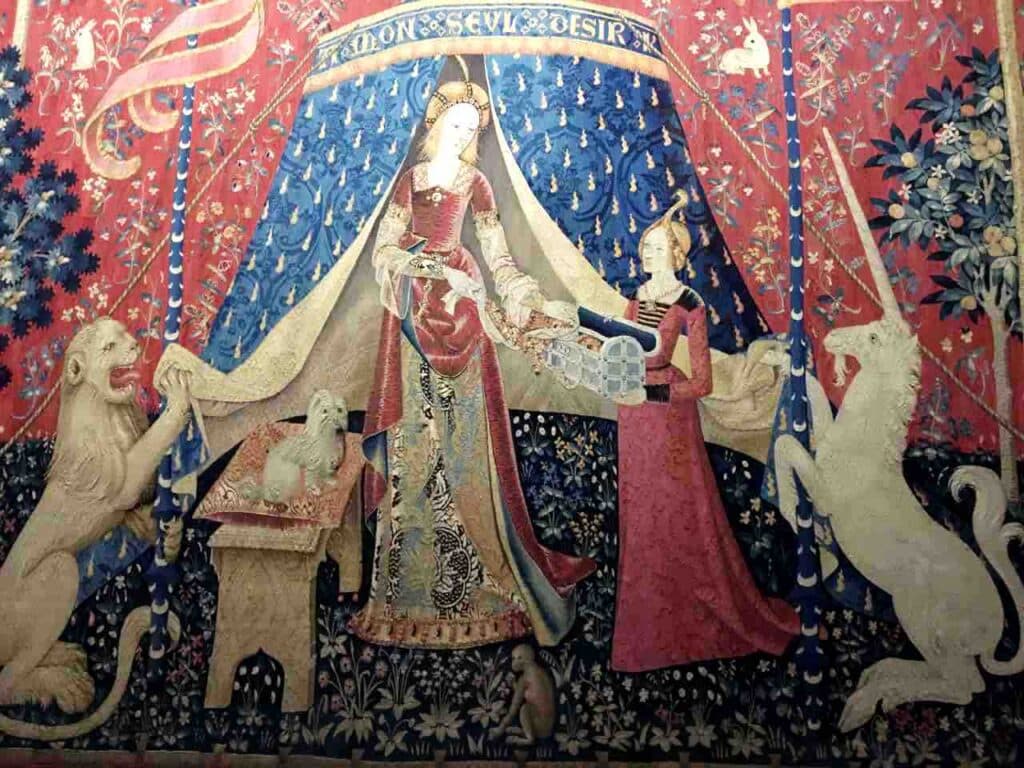 1 – WE DO NOT ACCEPT LONE CHILDREN (unaccompanied by an adult).
2 - YOU MUST BOOK A TICKET FOR EVERY PARTICIPANT (children and accompanying adults).
Date in red the session is sold out
Date in green : Places are still available 🙂 Please note that if you are unable to select the desired number of tickets on the same order, there are not enough seats available overall -> choose another session.
Around the Lady of the Unicorn" tour
All beautiful, all new! The Cluny Museum has reopened its doors after several years of work. A very successful renovation where the museum's collections and works are perfectly integrated into the modern world. The room of the Lady of the Unicorn is undoubtedly one of the most beautiful rooms of the museum. Six tapestries dating from the end of the 15th century are exhibited in the Cluny Museum, in a remarkable state of conservation. These tapestries are rich in details such as animals, plants, jewelry, clothing. They tell stories of tales and legends…

What could be more wonderful for introduce the youngest to art and beauty... Accompanied by a lecturer, the children will be taken in a magical visit around the Lady of the Unicorn which conceals many secrets... For children from 3 to 6 years old.
Practical information on scheduled tours
Maximum 20 participants per visit
Age between 3 and 6 years
Duration of the visit : 1h
Meeting place at the Cluny Museum (in the 5th district)
Visit in French
Privatization
Who is it for? : school, extra-curricular, birthday, family privatization...
Rate From 250 euros per visit
Increase of 20% on Sundays and holidays
Number 25 people max (adults and/or children)
Visit in French or English
For schoolchildren: from the first grade / primary school
Find the list of our reviews
- I
Written by Judy , on 12-11-2023
Thank you for this invaluable introduction to medieval art for children. My 3-year-old grandson was, unfortunately, a little too young for this workshop, but he discovered and loved the knights, the swords... Pre-appointment communication was excellent. I really appreciated the clarifications by text message. Thank you so much again!
- Nice discovery
Written by Marion NTOLLA, 30-10-2023
Very nice first visit. My son (4) loved it, and the tour guide was great. The tour was totally adapted to little ones. Would definitely do it again!
What to do in Paris with children from 3 to 6 years old?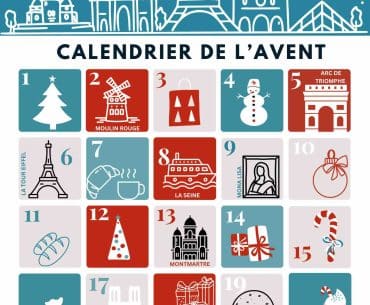 It's Christmas 🎄 early! The Familin'Paris Advent Calendar Try your luck...