A walk with a background of a treasure hunt
From the Île de la Cité to the Place Vendôme
School and extra-curricular from 10 years old, groups, Team Building, EVJF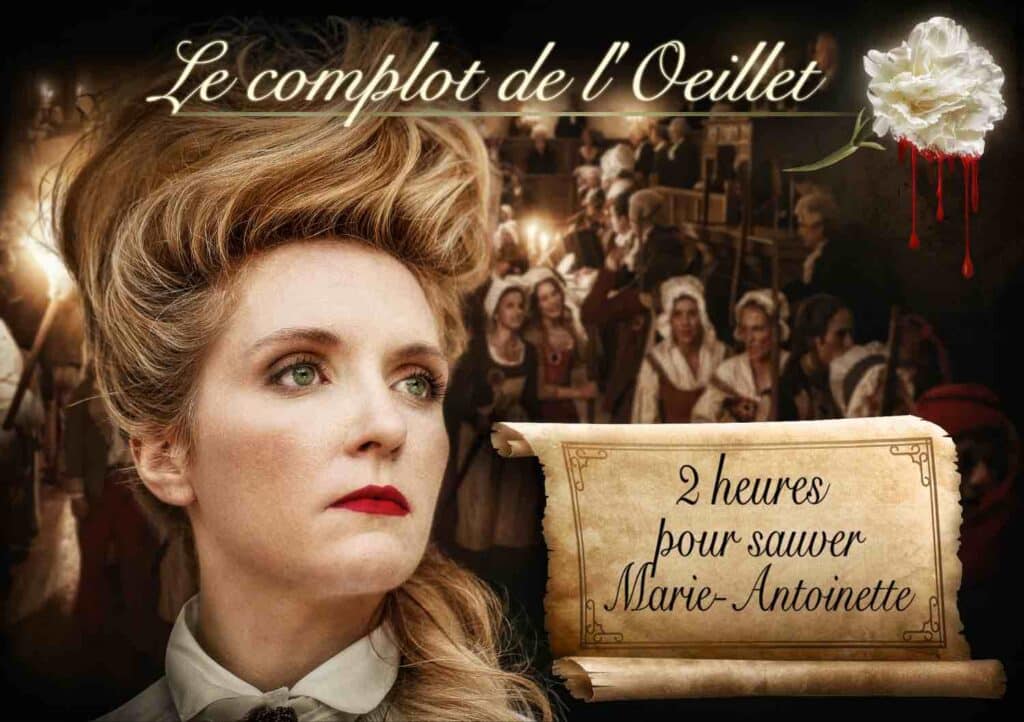 Course of the stroll - treasure hunt
You are welcomed at 1, rue des Ursins (in the 4th district) by your interviewer-trainer
He will introduce you to the story, give you all the essential documents for the smooth running of the game and will organize the teams (if needed)
With the historical instructionsIt's a 2 hours game, of puzzle solving and discoveries. Your journey will lead you in the footsteps of the most famous Queen of France in an attempt to change the course of history and save her life (without getting lost)!
Point of interest the district of the Ile de la Cité / Notre-Dame de Paris to the Gardens of the Palais Royal
The investigator-trainer will select the winning team
During the game, you can call your investigator at any time to help you if you are stuck
The Pitch : "2 hours to save Marie-Antoinette
Name of your mission "Carnation plot".
January 21, 1793 - Louis XVI is taken to the scaffold on the orders of the new Republic. From his jail in the Conciergerie, his wife Marie-Antoinette is also waiting to know her fate, which looks fatal... A conspiracy is organized: the Queen of France must be saved!
Wednesday, August 28, 1793Jean-Baptiste Michonis entered the cell of the sovereign, accompanied by our friend Alexandre Gonsse, Chevalier de Rougeville (your contact). Both of them are ready to do anything to try to free the QueenThey were even willing to conspire against the new regime and risk losing their lives.
The night of August 30The two men came back to settle the details of the escape which must be done in the night of September 2 to 3, 1793, that is to say this evening!
From this date on, you take part in the action and enter the history.
---
Practical information
This game is played in teams (from 6 à 8 participants)
Minimum number: 6 participants (50 to 55 people max.)
It's a historical stroll with a treasure hunt background which takes place at 100% outdoors
Duration of the game : 2h
Meeting place: 1, rue des Ursins, Paris 4th district
It's a historical treasure hunt unfolding outdoors (the monuments on the route are not visited)
For fans of Escape Games and treasure hunts
What to do in the Ile de la Cité district?