- FREE EVENT -
Saturday June 3 and Sunday June 4, 2023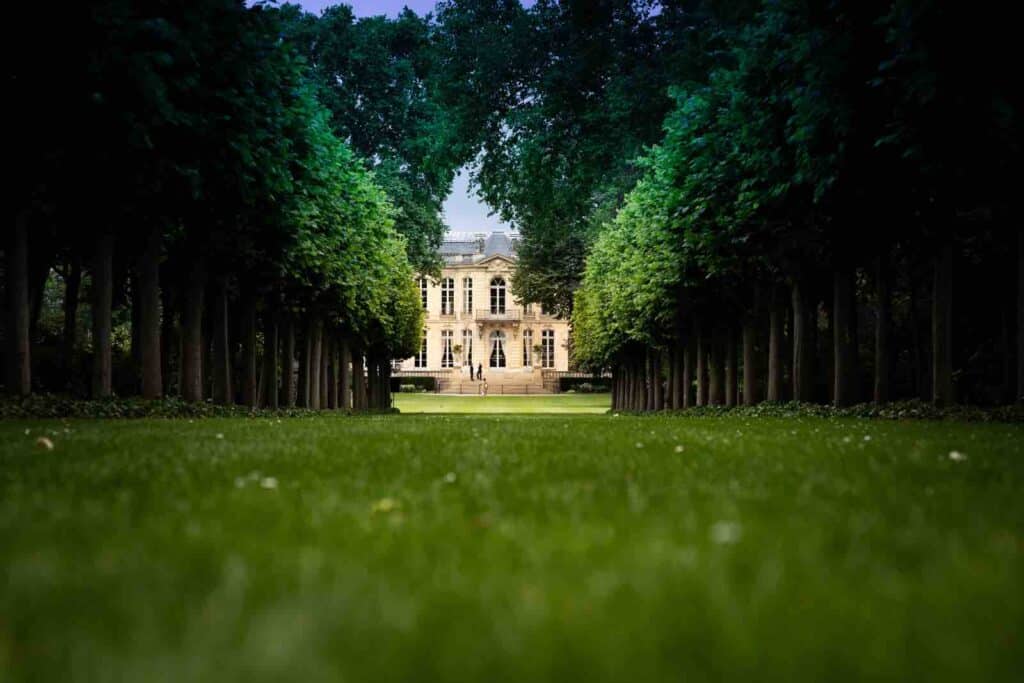 This year is the 20th edition of the Rendezvous in the gardensThe Hôtel de Matignon opens nearly two hectares of gardens to the public. Visitors will be invited to explore the shady paths of this heritage site and take part in a number of events on the theme of "Garden Music".
WE love
An exceptional event and unique to do with your family
Nature awareness activities for 6-12 year olds
In the heart of Paris, it's a complete change of scenery
Enter a place that is inaccessible the rest of the year!
Activities for children
Potting cuttings
Honey discovery and activities
And so much more to discover!
Opening hours and access
WHEN Saturday 03 and Sunday 04 June 2023
WHERE 36, rue de Babylone, 75007 Paris (behind the Hôtel de Matignon)
AGE for all
DURATION : About 1 hour
ACCESS Saint Francois-Xavier metro station (line 13) and Sèvres Babylone (line 12)
ACCESSIBILITY : the garden is accessible to people with reduced mobility
RATE : free of charge
KNOWLEDGE : entrances are timed every 15 minutes to ease the wait
Registration is required to obtain admission to these days as well as to reserve a child's workshop.
The program of activities on the theme "Music from the garden" at Matignon
During these three days dedicated to gardens, you will be able to discover :
The song of the numerous birds present all year long in this garden, thanks to a exceptional partnership with the French National Museum of Natural History.
Ecoacoustitians" will meet you to introduce you to the sounds of nature and explain their work
as you stroll through the garden, you can immerse yourself in the atmosphere of the festivities held there at the beginning of the 20th century, thanks in particular to sound extracts accessible in an innovative way.
En little gardenersHere, children can try their hand at repotting cuttings while learning fascinating facts about the world of plants and their growth.
The surprise and the discovery being the key word of these exceptional days in the Prime Minister's garden, everything will be conducive to the discovery of the new actions of the gardeners in favour of biodiversity and sustainable development, including beekeepers and their hives are essential actors.
A heritage that has crossed the centuries
The Matignon garden, shaped by fashion and taste since 1725 is today labeled "EcoJardin" thanks to its maintenance respectful of biodiversity. It is the largest private garden in Paris!
Il is said "à la française with the prospect of an avenue planted with 111 linden trees pruned into canopies! Stroll along this majestic promenade to find the statue of Abondance...
But the garden of Matignon is also called "English style". for the bushy and varied planting of small copses reminiscent of a natural forest. Remarkable in many ways, this garden is populated by a hundred species and varieties of plants. Moreover, the most majestic of the trees is a 220-year-old purple beech
DID YOU KNOW THAT? For several decades now, it has been a Republican tradition for each Prime Minister to plant a tree on his arrival at Matignon. What secrets and anecdotes could all these trees tell us!
What to do in June in Paris with your family?