Molière for the best musical show
WE LOVE : a hilarious musical show
AGE : from 10/12 years
DATE: from October 6, 2023
DURATION : 1h40
LOCATION: at the Casino de Paris (Paris 9ème)
Have you ever translated some of the greatest hits in English or American musical history? You'd be surprised or disappointed!
The Frenglish troupe translates the original text into French and the result is rather surprising.
A participatory show: they give the audience the beginning of the song in French and you guess the title.
One or more actors of the troupe then sing the song in French accompanied by the musicians on stage.
In turn singers/dancers/musicians, they are funny, friendly, funny, clownish...
It's jubilant and completely insane...
A show that's good for the zygomatic and gives you a real kick out of it.
It's an all-public show, you can go with your family, the younger ones won't necessarily know the songs, which will be a bit less fun for them.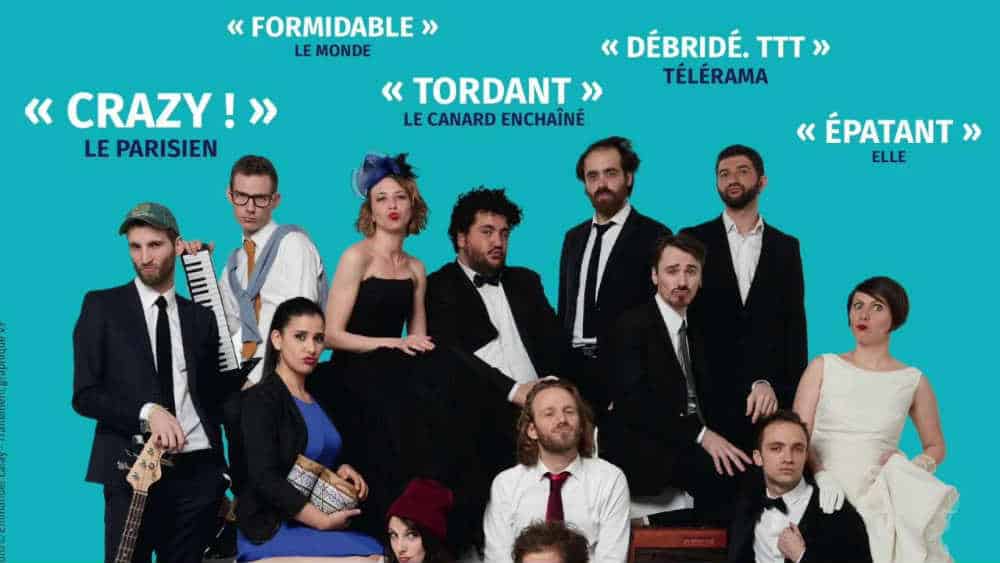 At the theater, in Paris at the moment or very soon...