Deux expériences insolites de visite de Paris en réalité virtuelle
Offre Rentrée sur Paris Face Cachée : -20% sur tous les billets, du 14 janvier au 7 février
Fly over Paris and admire its 360 ° views  - Guaranteed sensations!
Thanks to virtual reality, a flight more real than nature that offers a magnificent tour of Paris in the air.
L'incroyable Survol de Paris : Paris vu du ciel avec décollage, accélérations, arrêt en vision panoramique, rotation, déplacement latéral, descente près des monuments.
Paris Face Cachée (nouveau) : téléportez-vous dans les lieux inaccessibles des plus beaux monuments parisiens
WE love
: de spectaculaires expériences de visites virtuelles de Paris
Unusual:
Vol en jetpack  au-dessus de Paris avec une vision à 360°  et  plongée à l'intérieur des monuments parisiens pour découvrir leurs coulisses interdits au grand public
REDUCED FARES

 :
jusqu'à -25% sur le pack premium (2 expériences) et toute l'année sur el survol en JetPack
Warning : 
attraction accessible aux plus de 1m20 uniquement
EXPERIENCE N°1 : L'INCROYABLE SURVOL
À bord d'un jetpack, véritable simulateur de vol, c'est parti avec Flyview 360 pour un survol  de Paris . C'est spectaculaire. 
Décollage, accélération, arrêt en vision panoramique, rotation, déplacement latéral…
Durée du vol : 13mn environ
During this experience of fly over Paris in virtual reality, you will fly over Notre Dame (You will see Our Lady before the fire that destroyed her roof), the Eiffel Tower, the Arc de Triomphe and many Parisian sites
This jetpack flight over Paris is a unique experience thanks to the unprecedented real shots of Paris taken by drones that filmed Paris at 360 °
Prévoir 35 à 40 minutes pour la totalité de l'expérience (vol  de 13 minutes inclus)
Attention, the flight is disadvised to the pregnant women and the people of fragile health
Envie d'en voir plus ? Testez le BONUS MONDE !
Après le survol de Paris, prolongez votre expérience avec un voyage en jetpack à travers le monde pour découvrir 7 de ses merveilles d'un point de vue toujours inédit
Survolez  avec une vue à 360° : La Grande Muraille de Chine, les chutes Victoria en Afrique, le Salto Angel au Venezuela, le lac Baikal ainsi que la rivière Kambalnaya et ses ours en Russie, l'archipel de Rajat Ampat en Indonésie et le Mont Blanc de retour en France.
5 minutes supplémentaires à la suite du survol de Paris. Toujours aussi bluffant
EXPERIENCE N°2 : PARIS FACE CACHÉE
Offre Rentrée pour PARIS FACE CACHÉE : -20% sur les billets adulte et enfant. Offre valable du 14 janvier au 7 février pour une entrée valide jusqu'au 29 février inclus
Expérience de téléportation dans les plus emblématiques monuments parisiens
Grâce à la réalité virtuelle augmentée, une immersion à 360° inédite et insolite pour découvrir les monuments comme vous ne les verrez jamais
Montez sur la verrière du Grand Palais, explorez la flèche de la Holy Chapel, découvrez les machineries de la Eiffel Tower  et grimpez jusqu'à son sommet et visitez les couloirs secrets du Pantheon …
Vues de Paris époustouflantes (filmées avec des drones), effets spéciaux, animations 3D. Une extraordinaire visite de Paris comme vous n'en avez jamais vécue !
Durée de l'expérience "Paris Face Cachée" : 18 minutes de vol
Prévoir environ 35 minutes pour la totalité de l'expérience
EXPERIENCE N°1 : L'INCROYABLE SURVOL
le BONUS MONDE
EXPERIENCE N°2 : PARIS FACE CACHÉE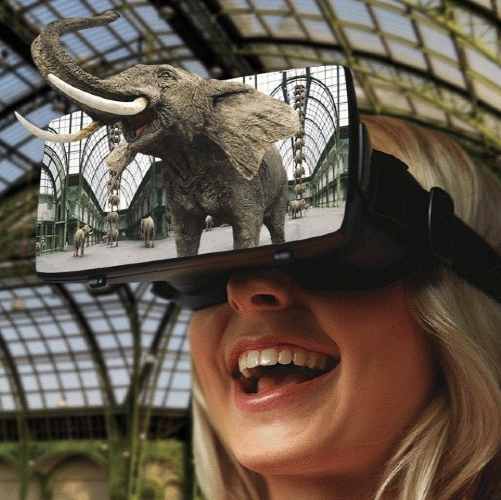 THE FLYVIEW EXPERIENCE
It's a unusual and unusual exit, which will please the whole family
You are accueillis chez Flyview comme dans une salle d'embarquement pour un vol mystérieux
Un(e) hôtesse vous emmène dans une salle de pré-embarquement où l'on vous donne quelques consignes de sécurité (réglage du casque 3D, installation dans le JetPack pour le survol de Paris)
Puis direction la salle d'embarquement
Au choix, 2 expériences de réalité virtuelle :

L'Incroyable survol de Paris : à faire absolument, si vous ne devez faire qu'une des deux expériences. Il s'agit du survol de Paris à bord d'un jetpack
Paris Face Cachée : au cours de cette visite, vous expérimentez la téléportation et explorez les monuments mythiques de Paris
L'idéal est de prendre la formule pack premium qui permet de faire les 2 expériences l'une après-l'autre (tarif réduit). La formule pack premium comprend : le survol de Paris + le bonus monde + Paris Face Cachée. Comptez environ 1h à 1h15 si vous choisissez de prendre la formule pack avec les 2 expériences FlyView. Cette formule pack premium est particulièrement intéressante avec le billet combiné à 28.50€ au lieu de 38€
HOURS
FlyView is open 7 days a week, every day of the year (including holidays)
Lundi de 14h30 à 19h
Mardi, mercredi , jeudi, vendredi de 11h à 19h.
Samedi  et dimanche de 9h30 à 19h
Pendant les vacances scolaires de la zone C et les jours fériés, FlyView ouvre tous les jours entre 9h30 et 19h
Last entry, one hour before closing
You come the day and at the time of your choice, without reservation
Les jours de grande fréquentation, Flyview sera peut-être obligé de vous faire patienter avant le début de l'activité.
RECEIPT AND VALIDITY OF TICKETS
Once your payment has been made, you will immediately receive your ticket by e-mail
This ticket must be presented to the Flyview Fund.
It is not necessary to print the e-ticket if you can present it from your smartphone
Les billets sont valables 6 mois, sans réservation, le jour et l'heure de votre choix
Les billets à tarif réduit de l'Offre Rentrée pour Paris Face Cachée sont valables jusqu'au 27 février inclus
Tickets are neither cancellable nor refundable