3 expériences insolites de visite de Paris en réalité virtuelle
Vues réelles à 360° prises par des drones
Découvrez les lieux les plus exceptionnels de Paris d'une perspective entièrement nouvelle !
3 expériences spectaculaires pour voir Paris autrement. Selon vos envies, choisissez l'une des 3 expériences FlyView (L'incroyable Survol / Paris caché / Revivre Notre Dame) au prix unitaire de 19€. Ou combinez 2 expériences (le pack deux expériences à la carte au prix de 29€, soit la deuxième attraction pour 10€ de plus).
WE love spectacular virtual tour experiences of Paris
SPECTACULAIRE : Volez au dessus de Paris et admirez ses vues à 360° — Sensations garanties !
Unusual: Jetpack flight over Paris with a 360° vision and dive inside Parisian monuments to discover their backstage areas forbidden to the general public.
REDUCED PRICE :  -24% avec l'offre combinée 2 produits au choix : 29€ au lieu de 38€
Warning :  attraction accessible to people over 1m20 only
THE INCREDIBLE OVERVIEW
Aboard a jetpack, a real flight simulator, enfilez votre casque et survolez Paris. C'est spectaculaire. 
Sur une plateforme dynamique vous allez : décoller, accélérer et vibrer au rythme de votre vol : sensations garanties !
Prévoir 40 minutes pour la totalité de l'expérience (vol  de 18 minutes inclus)
During this experience of fly over Paris in virtual reality, you will fly over Notre Dame (You will see Our Lady before the fire that destroyed her roof), the Eiffel Tower, the Arc de Triomphe and many Parisian sites
Attention, the flight is disadvised to the pregnant women and the people of fragile health
Want to see more? Try the BONUS WORLD!
After flying over Paris, prolongez votre expérience à 360° avec un voyage en jetpack à travers le monde pour découvrir 7 of his wonders : la Grande Muraille de Chine, les chutes Victoria en Afrique et bien d'autres …
Un voyage extraordinaire d'une durée de 5 minutes supplémentaires pour voir 7 sites naturels à travers le monde
Vues réelles et inédites de Paris à 360° prises par des drones (pas d'image de synthèse)
.Toujours aussi bluffant !
EXPERIENCE N°2 : PARIS FACE CACHÉE
Teleportation experience in the most emblematic Parisian monuments
Thanks to augmented virtual reality, an unusual and original 360° immersion to discover the monuments as you will never see them.
Climb on the canopy of the Grand Palais, explore the Holy Chapeldiscover the machinery of the Eiffel Tower  and climb to its summit and visit the secret corridors of the Pantheon …
Breathtaking views of Paris (filmed with drones), special effects, 3D animations. An extraordinary visit of Paris like you've never experienced before!
Duration of the "Paris Face Cachée" experience: 18 minutes flight time
Allow approximately 35 minutes for the entire experience.
EXPERIENCE N°1: THE INCREDIBLE FLYOVER
the BONUS WORLD
EXPERIENCE N°2 : PARIS FACE CACHÉE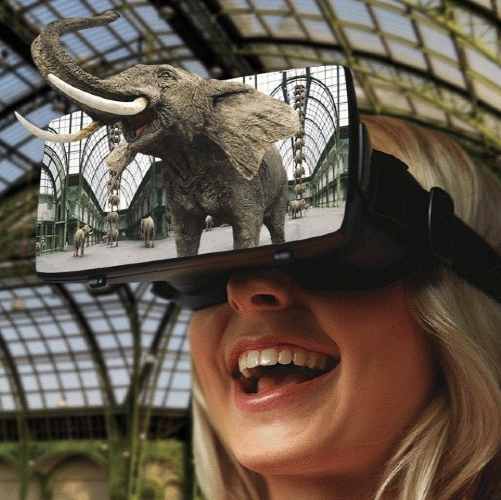 THE FLYVIEW EXPERIENCE
It's a unusual and unusual exit, which will please the whole family
You are greeted at Flyview as if they were in a boarding lounge for a mysterious flight.
A hostess will take you to a pre-boarding room where you will be given a few safety instructions (3D helmet adjustment, installation in the JetPack for the overflight of Paris).
Then on to the boarding lounge
Your choice, 2 virtual reality experiments :

The Incredible flight over Paris : to do absolutely, if you only have to do one of the two experiments. This is the overflight of Paris aboard a jetpack
Paris Face Cachée : During this visit, you will experience teleportation and explore the mythical monuments of Paris.
The ideal is to take the premium pack formula which allows you to do the 2 experiments one after the other (reduced rate). The premium pack formula includes: the overflight of Paris + the world bonus + Paris Face Cachée. Count about 1h to 1h15 if you choose to take the pack formula with the 2 FlyView experiences. This premium pack formula is particularly interesting with the combined ticket at 28.50€ instead of 38€.
HOURS
FlyView is open 7 days a week, every day of the year (including holidays)
Monday from 2:30 pm to 7 pm
Tuesday, Wednesday, Thursday, Friday from 11am to 7pm.
Saturday and Sunday from 9:30 am to 7 pm
During Zone C school holidays and public holidays, FlyView is open every day from 9:30 am to 7:00 pm.
Last entry, one hour before closing
You come the day and at the time of your choice, without reservation
On busy days, Flyview may have to put you on hold before the activity starts.
RECEIPT AND VALIDITY OF TICKETS
Once your payment has been made, you will immediately receive your ticket by e-mail
This ticket must be presented to the Flyview Fund.
It is not necessary to print the e-ticket if you can present it from your smartphone
Tickets are valid for 6 months, without reservation, on the day and time of your choice.
Tickets are neither cancellable nor refundable