For families, with children from 8 years old
This visit is led by guides specialized in young people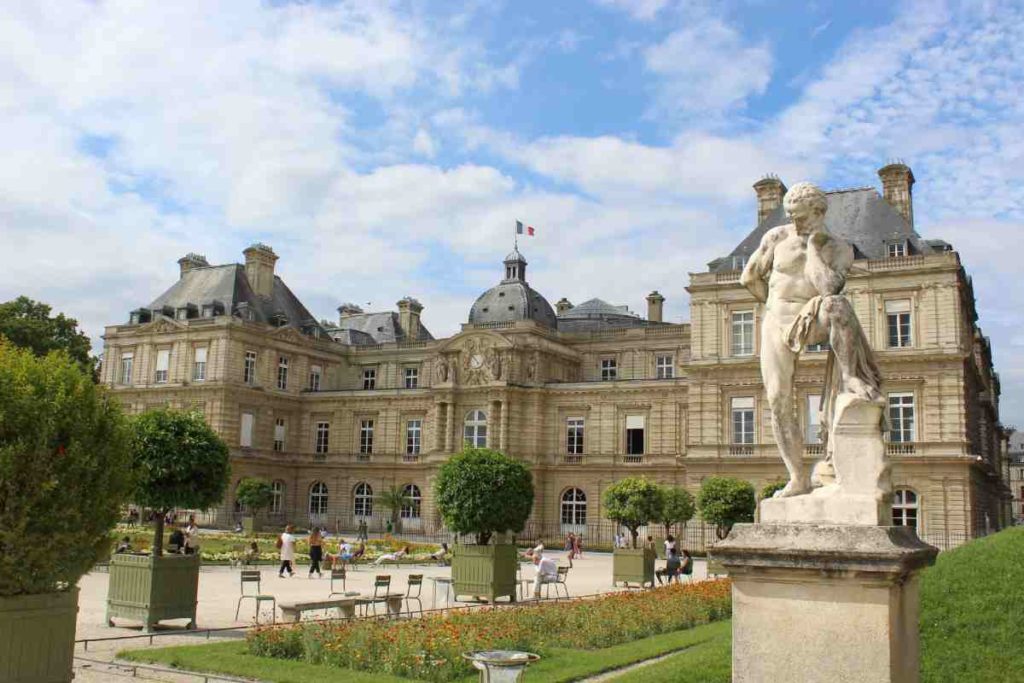 Pitch of the guided tour "Mythological heroes in Luxembourg
After a short introduction and a few surprising anecdotes about the creation of the Luxembourg garden, it's time for an exciting 1h30 treasure hunt.
From the myth of Polyphemus (cyclops monster son of Poseidon) to Heracles (Hercules) cleaner the stables of Augias, by way of the Triumph of Silenus (our speaker's favorite) and the stories of Calliope, Venus, Apollo, Chronosor the goddess DianeYour children will (re) discover the great stories of Greco-Roman mythology in the company of a fabulous guide-storyteller for children (young and old)
During this visit, the guide will explain to the children the emblematic monument of the garden, the famous Senate.
Rates and information for scheduled visits
Adult rate : 13,49? instead of 14?
20 to 22 participants maximum per visit
Duration of the visit between 1h30 and 2h
Meeting place : the Luxembourg garden
This visit is animated by lecturers specialized in history and mythology
The price includes the service of a guide
An adult place is necessarily associated with a child place
Weather Visits are maintained even if it rains lightly. They are cancelled if the garden is closed or in case of storm
Held at Wear comfortable shoes (sneakers). And don't forget water bottles, hats and glasses if the weather is very nice.
Visit in French
* If you are exempt from paying the Paris Opera admission fee, choose a child's ticket and mention in the form, in the child's age field, "Exempt adult + type of exemption".
Privatization (for a birthday or a family visit)
Rates and info
Rate for a privatization : 220 ? (up to 15 people)
20% surcharge on Sundays and holidays
Visit in French, English, Spanish or Italian
Privatization for a birthday party 15 children max. (and 1 accompanying adult for 8 children)
Privatization for one or more families 15 people (adult and child)
For a birthday party: the snack is not included in this formula
For schools or youth centres
From 220 ?
20% surcharge on Sundays and holidays
Administrative vouchers are accepted
School : from 1st grade / primary
Leisure centre, youth association, town hall for children 8 years old
Payments in administrative vouchers are accepted
Also nice in this area...