The recipe of the chef of the restaurant Le Jouvence (in the 12th)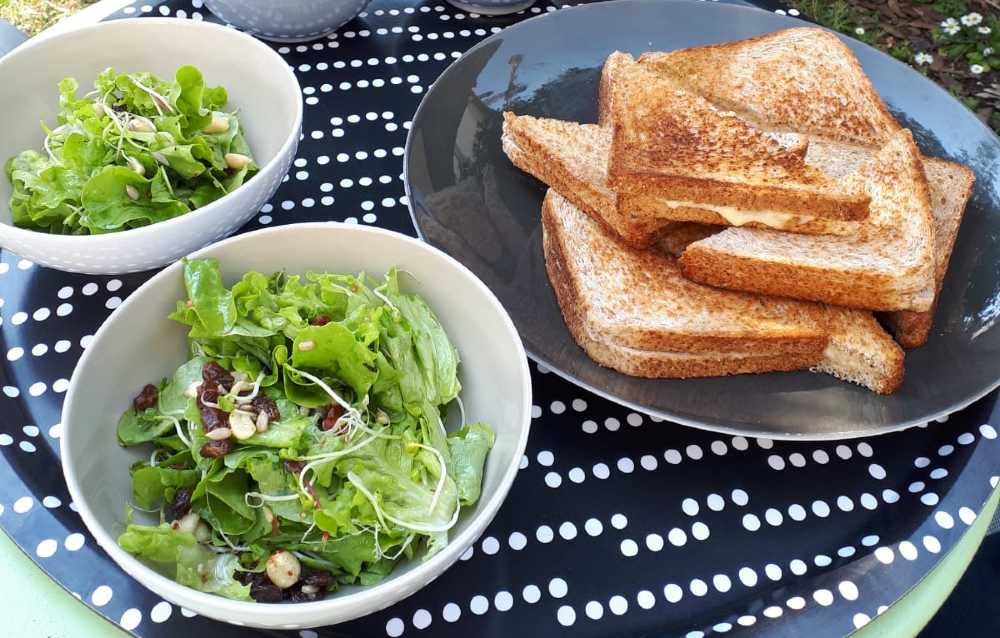 ©CelineS
Basic Ingredients : sandwich bread + cheese + fresh cream + ham
With cooking (pan frying)
Cooking time about 10mn
Ingredients (for 8 bites)
200 g Emmental cheese
1 egg
100 g liquid cream
16 slices of good bread
100 g ham, thinly sliced
100 g butter
sweet herbs
olive oil
a little nutmeg
salt, pepper
THE RECEIPT
In a robotPut the grated cheese, cream or liquid cream, an egg, a little nutmeg powder. Blend until the dough is smooth.. Salt and pepper.
Spread the slices of bread with breadcrumbs. with this preparation
Add to thin slices of ham
Close the crunches and pan-fry them in a little salted butter
Sprinkle withfresh herbs chopped (parsley, chives...)
Serve an arugula salad (or a mixed green salad) with toasted pine nuts, hazelnuts or small pieces of sundried tomatoes.
TIPS
1 - Preferably take bread bought in a bakery.
2 - You can replace the Emmental with the cheese of your choice (Comté, Gruyère, Beaufort...).
2 - You can replace the liquid cream by fresh cream.
OTHER COOL RECIPES