A 1-hour cruise + a dockside menu (pizza and drink)
The pizza cruise formula combines a Cruise on the Seine with commentary with a guide present on the boat   a homemade pizza and a drink, to be enjoyed at the dock before or after the boat ride.
A interesting formula for families when you know that it is very difficult to find an affordable restaurant in this area.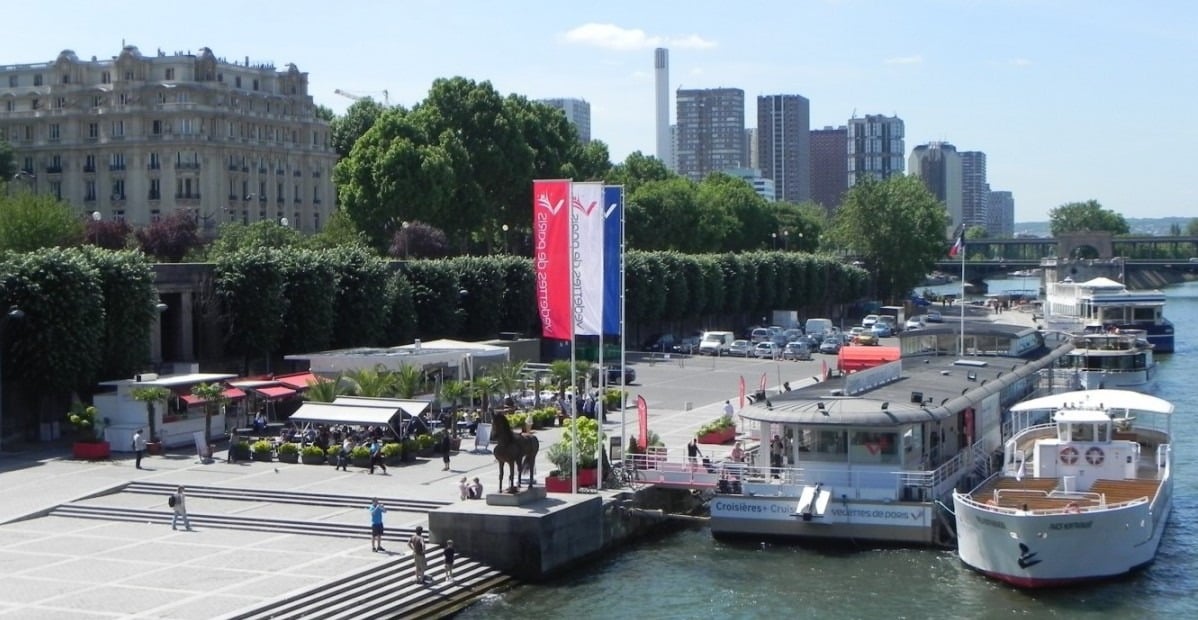 WE love
a very practical formula for families with excellent homemade pizzas
We also like
the commented cruise with a guide present on the boat which is adapted to the public (adult and/or child)
Reduced fares :
on the pizza cruise package.
Discount valid every day, without exception
A very flexible formula: 
we dine on the terrace, before or after the cruise, for lunch or dinner
Free: 
the cruise is free for children under 4 years old
THE CRUISE + PIZZA FORMULA
The formula includes a 1 hour cruise on the Seine, commented by a guide present on the boat + 1 pizza menu.
You can choose to have lunch or dinner before or after the cruise. The pizza is consumed at the dock.
The cruise of the Vedettes de Paris on the Seine lasts 1 hour. All the info on this cruise on the Seine here.
The pizzas are homemade and prepared when ordering. You eat them on site, on the terrace at the dock (outdoor seating area with heated arbor).
The setting is exceptional : feet in the water, at the foot of the Eiffel Tower, at the edge of the Seine, with the view on the Palais de Chaillot.
The Pizza Cruise Package includes : 1 hearty pizza + 1 drink (1 glass of wine or 1 beer or 1 soft drink) + 1 cruise of 1 hour on the Seine.
The pizzas are plentiful and the formula is flexible: children can have a pizza for two or a child can share pizza with his parents.
The pizza kiosk is open from 12h to 22h. Service without reservation.
THE SCHEDULE FOR THE BETTING STARS PIZZA CRUISE:
Cruise departures: from 11:15 in the morning until 19:15 in the evening.
Cruise frequency: every 30 minutes at 15 and 45 every hour
Pizza Kiosk: open from 12h to 22h
OUR E-TICKETS: THE BENEFITS
Reduced rates, valid every day, without exception
E-tickets Skip-the-line (on your smartphone, no printing, no waiting in the box)
Tickets can be used every day, without reservation until 30 September 2020
Flexible tickets, undated, not nominative
Upon receipt of your payment, the e-tickets are sent by email. The e-tickets will be scanned when boarding: no checkout
It is not necessary to print the ticket, it can be scanned from your smartphone
E-tickets are neither cancellable nor refundable