New circus
RESUMED from October 18 to November 5, 2022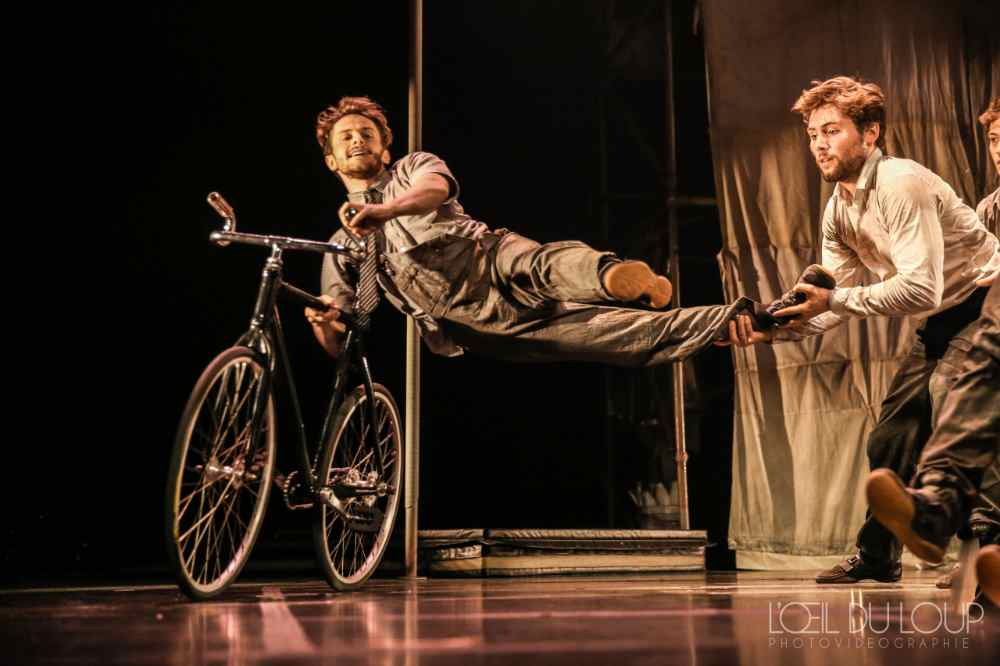 Circus machine
WE LOVE : amazing numbers, a frenzied rhythm, and a touch of humor
AGE : all public
DATES October 18 to November 5, 2022 (including November 1)
HOURS Tuesday to Saturday at 7pm, Sunday at 3pm
PRICES from 33? to 48?
DURATION : 1h30
PLACELa Scala (Paris 10e)
Circus machine: it's simple, we love it
This show that we love is back for 15 exceptional dates!
5 amazing artists on stage who know how to do everything and are not afraid of anything!
"Circus machine" because on stage the artists evolve in an amazing machine, assembly of cables, posts, bicycle wheels and other unusual objects
The artists are incredible, Chinese mast, juggling, unicycle... numbers follow each other at a frantic pace with a staggering virtuosity
"Machine de cirque" is one of the Quebec circuses that have achieved worldwide success as thehe Cirque du Soleil or the Eloize company or "the 7 fingers of the hand
It is a simply amazing show!
Find the list of our reviews
- Not to be missed
Written by HUGUES LE PIOUFF, on 23-01-2022
Spectacular, poetic and funny. All the ingredients for a very nice family moment.
- Superb show
Written by Valérie Barral, on 14-01-2022
A very good performance! Bravo
- Poetry, laughter and brio
Written by Céline Gaucher-Héraclès, on 04-01-2022
A show full of tenderness and poetry integrating the great techniques and props of the circus (trapeze, contortionism, juggling, clowning, rings, plank...). We don't want it to stop!
- intelligent show, burlesque, good technical quality, off the beaten track
Written by colette hebette, on 04-01-2022
everything went well; I would gladly recommend this activity. it's a pity that I knew this show at its last performance
- Wonderful!
Written by Patrick Labarre, on 01-01-2022
Everything has already been said about this show, but it's all true: impressive, rhythmic, funny... In short, not to be missed under any circumstances!
- GENIAL
Written by Justine D, on 30-12-2021
Thank you for your recommendation. Amazing refreshing show. My children from 11 to 18 years old were delighted, my husband and I too.
- Great
Written by florence Romanet, on 28-12-2021
Yes of course great
- Funny and amazing
Written by olivier Schmid, on 27-12-2021
Yes
- Great
Written by Anne-Lise CHAINTREUIL, on 26-12-2021
A varied, professional and funny show! Bravo, I recommend to 100% whatever the age!
- Very nice performance. Creative atmosphere. Original music
Written by Jacques Ninet, on 26-12-2021
the second balcony (category 3) is too high for this kind of show
- 5 stars
Written by Mélissa MOAL, on 14-12-2021
It was great, my 12 year old told me it was amazing !!!!!
- I highly recommend
Written by caroline SINIGAGLIA, on 09-12-2021
Funny, poetic and technical at the same time
- Great
Written by Marie Caiveau, 07-12-2021
Great show to see with the family, which was our case .