WE love
: a show full of freshness, wonder, burlesque and poetry
Age : 
for all, from 6 years old
WHEN: 
Until August 11
Location: 
 Theater of the Atelier (Paris 18th)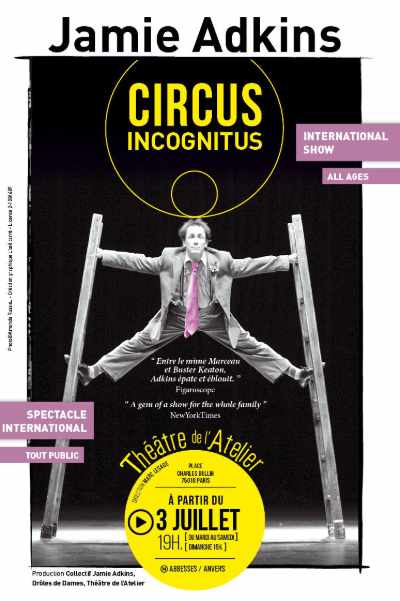 Circus Incognitus: an exceptional show of poetry and virtuosity
The artist Jamie Adkins is considered one of the best clowns of his generation. He knows how to do everything: acrobat, juggler, mime, poet ...
The Circus Incognitus show has already been presented several times in Paris and has been a huge hit every time
Alone on stage, Jamie Adkins captivates us with a show full of poetry, freshness, humor and virtuosity
Welcome to the world of the wonderful!
Watch the video of the show