From June 1 to July 1, 2021
WE love : the program, the workshops and the playful conferences
Who is it for? : children (from 2 years old) and teenagers
When June 1 to July 1
Place in the Val-de-Marne (57 locations)
Rate 3? on average (depending on the screening room)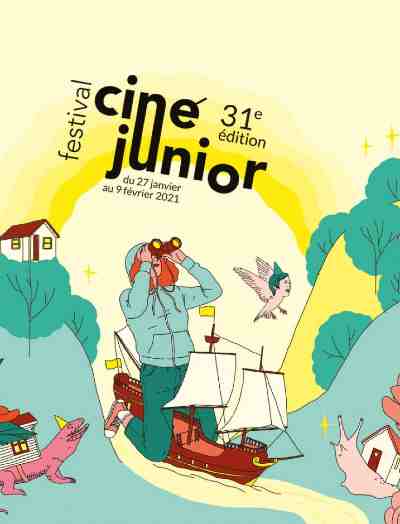 The JUNIOR CINEMA FESTIVAL is the most important international film festival for young audiences in France. It will take place in more than 50 partner locations in Val-de-Marne and Ile-de-France, in east of Paris. Its ambition is to enable to children and teenagers to discover French and foreign films of quality and participates in a real artistic awakening of the young public. On the program of the Ciné Junior 2021 Festival, more than 100 films and 450 screenings are offered for children from 2 years old It is an outing at a low price.
Introducing quality cinema to children and teens
This year, The general theme of the Junior Film Festival is centered around our environment.
Among others, we can mention The Little Mole Loves Nature, The Jungle Book, The Man Who Planted Trees, The Valley of the Wolves, Zazie in the Subway, Brooklyn Village, The Flying Deer at the End of the World, etc.
A new film-concert "Friends for Life" to open on Saturday, January 30 at 4pm at the 3 Cinés Robespierre in Vitry-sur-Seine, composed of 5 short films set to music and accompanied live by Isabelle Moricheau, composer, singer, author, performer, DJ.

A movie-tale event "Toit, Toi, Tatadam", created for the occasion by Florence Desnouveaux of La compagnie des épices, which invites the audience to embark on an enchanted family adventure to the rhythm of an original animated program of 3 short films.

A closing ceremony at 2:30 p.m. on Saturday, February 6, also at 3 Cinés Robespierre, followed by the preview of the film "La Vie de Château" by Clémence Madeline-Perdrillat and Nathaniel H?limi (Grand Prix du Jury Annecy 2019).

6 previews to discover with your family ("Les Ours Gloutons" by Alexandra Hetmerova & Katerina Karhankova, released on April 14, "Jean-Michel Le Caribou et les histoires d?amour interdites" by Mathieu Avray, released on February 10, "Tom Foot" by Bo Widerberg, released in April)
Nice also in the east of Paris...
class=uagb-post__inner-wrap>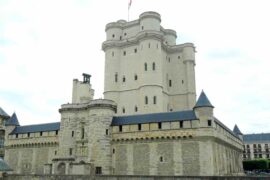 class=uagb-post__inner-wrap>
class=uagb-post__inner-wrap>
class=uagb-post__inner-wrap>
class=uagb-post__inner-wrap>
class=uagb-post__inner-wrap>