From February 1 to 14, 2023
In the Val-de-Marne
When from February 1 to 14, 2023
Who is it for? : children and teenagers
Age From 2 years old
Place in the Val-de-Marne (57 locations)
Rate 3€ on average (depending on the screening room)
Initiatory stories in all their forms, an invitation to travel, to surpass oneself and the conquest of great spaces to dream on the big screen, in more than 60 places in the Val-de-Marne and in Ile de France.
A special focus will be on the unusual universe of Fanny Liatard & Jérémy Trouilh, the French duo whose first feature film Gagarine, acclaimed by critics and audiences, has been selected for the Cannes Film Festival in 2020.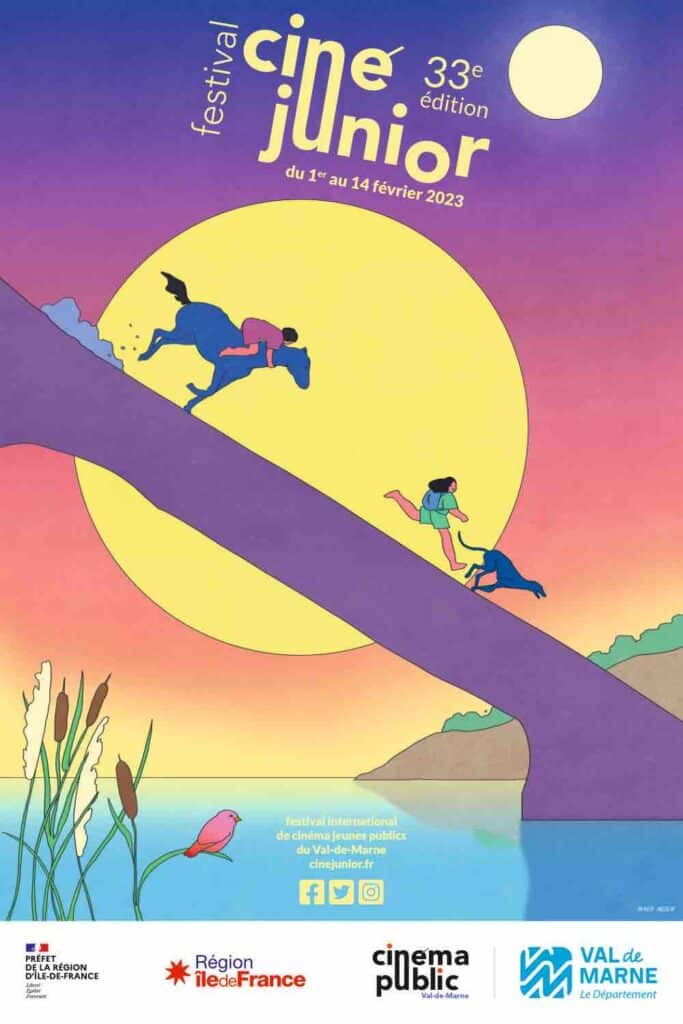 The JUNIOR FILM FESTIVAL is the most important international film festival for young audiences in France. It will take place in more than 60 partner venues in Val-de-Marne and Ile-de-France, in east of Paris. Its ambition is to enable to children and teenagers to discover French and foreign films of quality and participates in a real artistic awakening of the young public.

To do also in Val-de-Marne...
To do also in Seine-et-Marne...