February 5 and February 25, 2023
Family concerts, from 8 years old

WE love : classical music for children, with Schumann and Stravinsky
Age: from 8 years old
Date :

February 5 and February 25, 2023

Duration: 1 hour
Location: at the Philharmonie de Paris (Paris 19ème)
Two dates scheduled in February
Sunday, February 5 at 4 p.m. - Robert Schumann | Liederkreis
>> I RESERVE
Saturday, February 25th at 3pm - Stravinsky | Song of the Nightingale
>> I RESERVE
OPUS Family Concerts
Concerts OPUS from the Philharmonie de Paris are educational performances for families
It is the meeting of music and history while associating on stage musicians, a actor-narrator and the screening of an audiovisual documentary.
The concert is built in two parts: in the first part, the narrator, supported by music and images, brings to life characters, moods, events, and transports the audience into the era as experienced by the composer. The second part is dedicated to the performance of the work in its entirety.
The OPUS concert on February 5 will plunge young spectators into the heart of German Romanticism with lieder by Schumannwhile the February 25 concert will reveal the twists and turns of the creation of the nightingale's song of Stravinsky.
Young audience concerts in Paris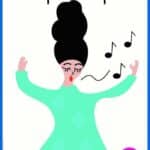 First discovery of lyrical art ? for all, from 7 years old