A jewel of classical architecture in Île-de-France (in 77)
The castle of Champ-sur-Marne is located east of ParisThe house is located in Seine-et-Marne (77), about 25km from the center of Paris (as an indication, count about 35mn to get there by car from Les Halles if the traffic is fluid). It is a charming castle in the heart of a very pleasant park of 85 hectares.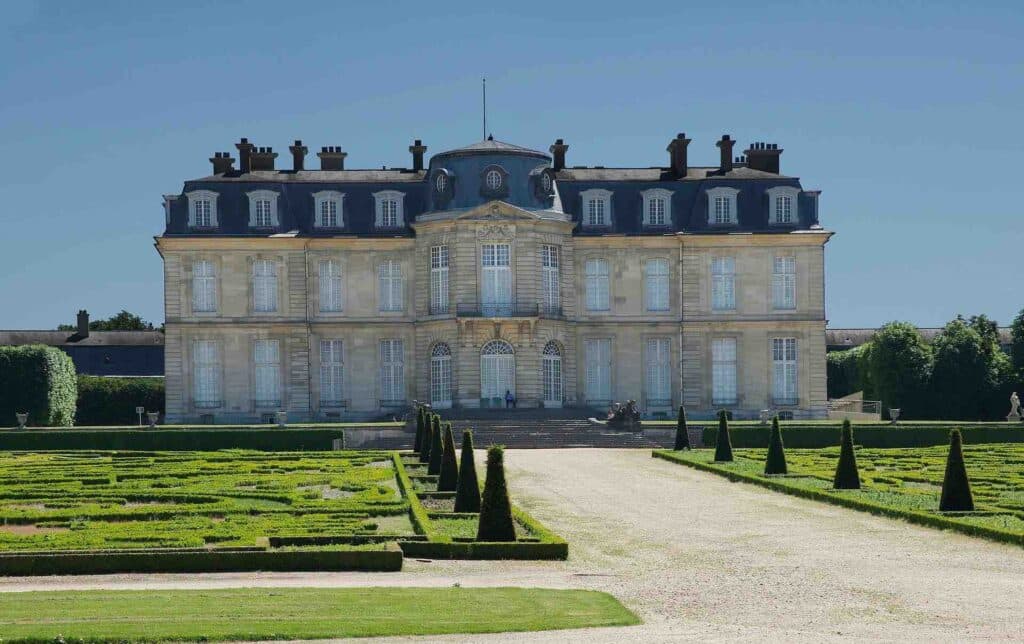 The castle and the park
It is a furnished castle Its 900 pieces of collections and its furniture stamped by the great names of cabinet making make it one of the most magnificently furnished castles in Ile-de-France
It presents sumptuous rocaille decorations, as well as decorations of chinoiseries painted in the middle of the XVIIIth century by Christophe Huet
No excess here: it is a small castle that can be visited quickly enough and that will be very well suited to children
of the audioguides are available in French, English, Spanish and Russian for 3 ?
85 hectares of gardens inspired by the gardens of Le Nôtre.
The gardens have been awarded the Remarkable gardens?
The access to the park of Champs-sur-Marne is free
The castle organizes regular costume exhibitions
Picnics are not allowed in the park and our animal friends are not welcome
The booklet for children
Free "discovery course" booklet for children aged 7 to 12.
You can download it before your visit
A little history
Built from 1703 to 1708 at the request of the financier of Louis XIV, the castle of Champs-sur-Marne is characteristic of the 18th century pleasure houses built in the countryside.
The castle of Champs sur Marne has welcomed illustrious tenants The castle was the residence of the Princess of Conti, the Marquise de Pompadour, and of men of letters such as Diderot, Voltaire, Chateaubriand and Proust. From 1959, General de Gaulle made the castle a residence for heads of state on official visits to France. The interiors are entirely restored.
Frequently Asked Questions
---
Other ideas in the east of Paris
Other castles to visit around Paris