The campaign in Paris against the backdrop of Street Art
From 6 years old
For a school or extracurricular outing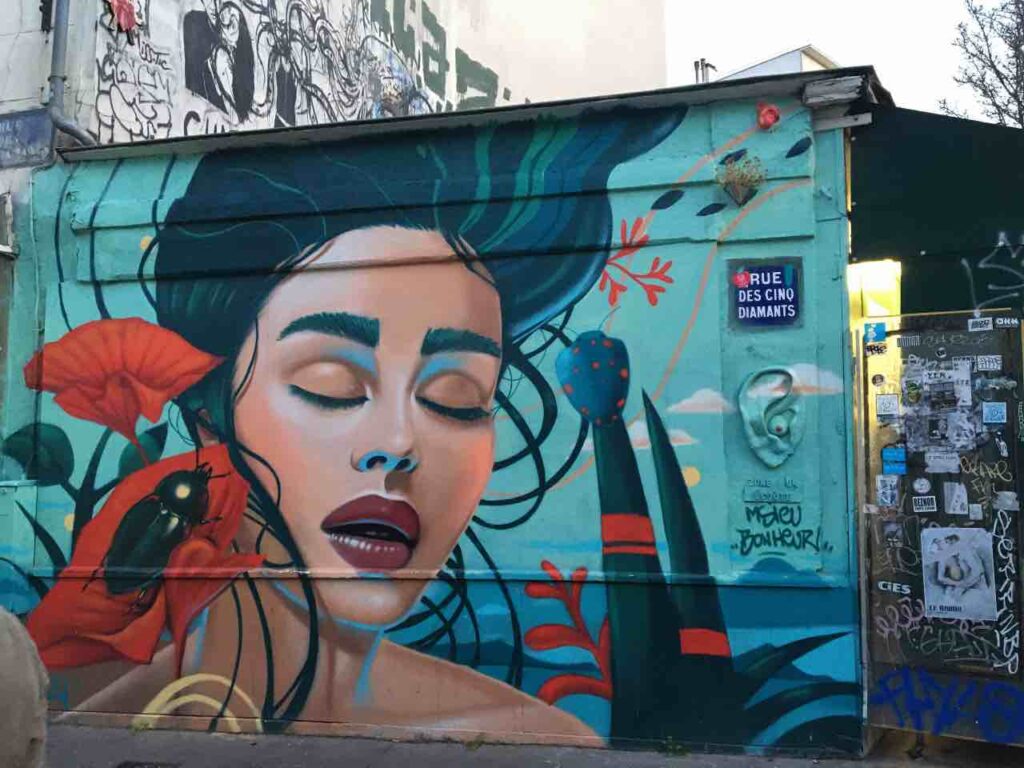 The private tour " Street Art at the Butte aux Cailles ".
For schoolchildren (primary, secondary, high school) or extracurricular activities (leisure center, associations, youth center...)
Family (nice to book for several families), between adults... 10% discount
This guided tour is led by a tour guide.
He'll take you to the street of Five diamonds (for his street art works), Daviel Street with its typical Alsatian houses and just next door the small alley Villa Daviel for its little houses, the rue de Tolbiac for the church of Saint Anne, the place Paul Verlaine with the pool and the Rue de la Butte aux Cailles for street art.
You will meet of recognized artists as Miss Tic or Seth through their works
An exciting guided tour that mixes the discovery of a district of Paris and she's froma street artwhich is gradually becoming part of our daily lives...
Useful information
Age : from 6 years old
The area visited the 13th district (rue des Cinq Diamants, rue Daviel, rue Tolbiac...)
VR Location : Corvisart metro station (line 6)
duration 1h30 (about 2km)
Visit provided by professional guide-lecturers (in French or English)
Mandatory presence of at least one adult during the visit if it has been booked for a group of young people
Ideas for school and extracurricular outings