Baby concerts" for 0 to 5 year olds

WE LOVE The Lamoureux orchestra : awakening the little ones to classical music
BABY CONCERTS for 0 to 5 years old (duration 30 minutes)
CONCERTS FOR YOUNG AUDIENCES : from 6 years old (duration 50 minutes)
LOCATIONS depending on the concert, Salle Gaveau (8th arrondissement), Théâtre du Conservatoire (9th arrondissement), Salle Cortot (17th arrondissement)
FREE PLACEMENT
Concerts for young audiences are increasingly popular. The Lamoureux Orchestra has long offered original programming for young children with its "Bébé concerts". These are concerts for 0-5 year olds lasting 30 minutes where children are invited to participate. For older children (from 6 years old), other 50-minute concerts allow children to discover classical instruments, works and artists.
Baby and Children's Concerts Program
Sunday, March 27 at 10:15 / 11:15 a.m.: "STRINGS AND ACCORDÉON"
Sunday, June 19 at 10am: "LITTLE HARPIST".
March 20 and 27, 2022: "STRINGS AND ACCORDÉON
Baby concert : for 0-5 years old
At 10:15, 11:15, 15:15, 16:15
Duration 30 minutes
Program :

This Baby Concert features the accordion and its little brother, the bandoneon
a wide variety of styles: from baroque to tango, through musette?
Accordion and bandoneon : Sébastien Innocenti
Adult rate: 17?
Child rate: 11?
Théâtre du Conservatoire (2 bis, rue du Conservatoire Paris 9e)
JUNE 19, 2022 : "LITTLE.E HARPIST"
Baby concert : for 0-5 years old
At 10 a.m.
Duration 30 minutes
Program :

This Baby Concert puts the harp in the spotlight
Henriette Renié -

Concerto for harp (excerpts)
Adult rate: 17?
Child rate: 11?
Salle Gaveau (45 rue de la Boétie Paris 8e)
Find the list of our reviews


Great family time!
Written by Lhuan Astacio, on 30-03-2022
We all enjoyed this activity as a family, our son, a classical music fan, was captivated and stayed very attentive throughout the show. 30 minutes is a perfect format for the little ones, we will come back!


Very good!
Written by Christophe Van Hoorne, on 23-03-2022
I highly recommend this experience even though my son, 15 months old, may have been a little young to follow the 30 minutes. On the other hand, thank you for respecting the schedule because, at this age, their attention span is limited, so even the slightest delay...is minutes less of attention!
OTHER CONCERTS FOR YOUNG AUDIENCES :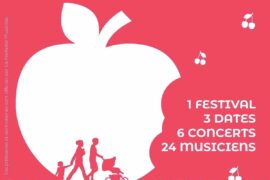 I book a concert La Pochette Musicale offers 6 gourmet concerts for a family audience. The program of Croq' Dimanches September 4, 2022 : 11am Musical café : "América", octet ?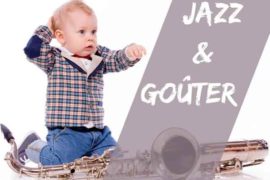 Family jazz in a real jazz club ? For 2 - 6 year olds ? Special offer on April 10 ? last session of the ?
Bel canto for children ? from 6 years old ? At the Opéra Comique ?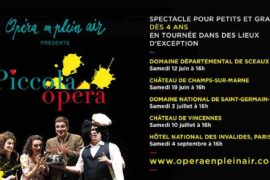 We like: an introduction to opera in magical placesAge: for all, from 4 years oldDuration: 45 minutesSchedule: show starts at 4pm (opening of the?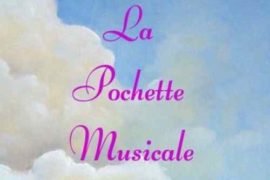 WE LIKE : a unique and original concept : concert + snackÂGE : for 4 - 8 years oldDURATION : 1h concert + snackWHERE : ?
And also, with toddlers