An amusement park loved by children? and parents
A busy day ahead. Although equipped with all the attractions ad hoc, the Asterix park remains more family-sized and more human than its American cousin. On the occasion of theHalloweenpark Asterix celebrates evil monsters with Fear in the Park. Extended days and 4 nights to thrill your family!
The best attractions
For the youngest
The big Splatch After a course full of aquatic effects, go down the final 11 meters!
Caesar's spies Take a ride on a monorail in the colors of the Roman legion and overlook the park
The oxygenarium In a whimsical setting, climb aboard a family float to enjoy the 195-meter slide
National 7 Your children dream of driving like you? let them take the wheel to discover funny and unexpected scenes.
For the older ones
Oziris The park's flagship attraction, embark on this roller coaster where you will have your feet in the void, guaranteed sensations !
Goudurix another roller coaster, where you can do loops and spins, one of the most "stunning" roller coasters in Europe
The trace of Hooray a new version of the bobsleigh "made in Gaul", which runs at 60 km/h down a high course
Thunder of Zeus Totally made of wood, its 30 meters high will impress the most daring, under the eye of Zeus. Lightning!
Warning: for some attractions, you will have to respect a minimum height, check before you launch that the whole family is above
We like the Asterix park
Not less than 32 attractions, some of which hair-raising. Don't be surprised, you'll probably get wet.
As soon as you arrive, hurry to both must, the Goudurixthe most "stunning" attraction in the park and the Thunder of Zeusthe most "lightning".
Shower provided with the Menhir express A lively walk in the middle of the eddies and whirlpools of water.
Do not miss the afternoon, the super show " Low hand on the Mona Lisa ".
In July and August, night parties with fireworks !
Don't want to wait? The Rapidus Pass gives you priority access to certain attractions (additional option)
On All Saints' Day and Halloweenwe don't miss. "Fear on the Park." !
SMALL TIPS AND USEFUL INFO
It is possible to lunch on sitebut the quality is not always there. Think about take your picnic and have lunch in the park : it's much more fun.
Access by train : RER B(3), get off at Charles De Gaulle Airport Terminal 1, Terminal 3. Then take a shuttle (there are every 30 minutes).
Access by car : by the A1 freeway towards Lille, between exit 7 and 8. It takes about 40 minutes from Paris.
By air-conditioned coach from Paris (departure at 8:15 am)
---
Amusement parks around Paris
class=uagb-post__inner-wrap>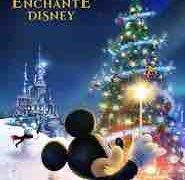 class=uagb-post__inner-wrap>
class=uagb-post__inner-wrap>
class=uagb-post__inner-wrap>
class=uagb-post__inner-wrap>
class=uagb-post__inner-wrap>
class=uagb-post__inner-wrap>
class=uagb-post__inner-wrap>
class=uagb-post__inner-wrap>