One of the most beautiful collections of weapons and military equipment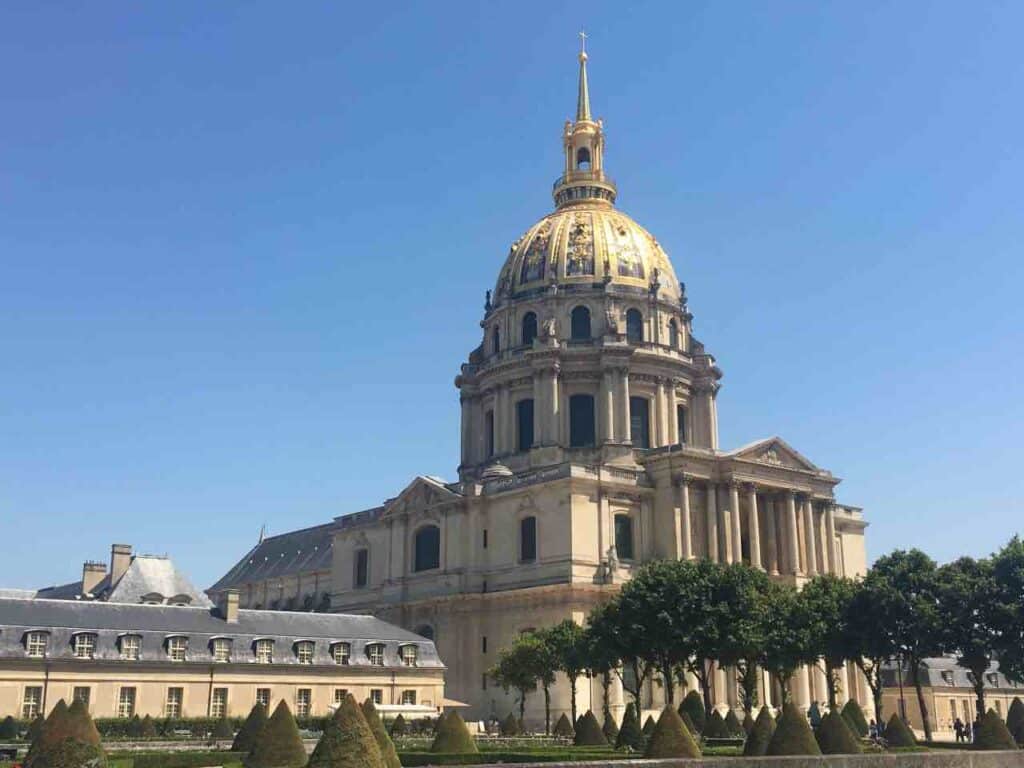 Current and future exhibitions at the Musée de l'Armée
"Napoleon? Again!" until February 13, 2022
"Playmobil at the Invalides From Dec. 18, 2021 to Jan. 9, 2022
"Photographs in war" April 6, 2022 to July 24, 2022
A rich and fascinating museum
With in particular the rooms devoted to Napoleon and those which present a global approach of the military history of the XIXth and XXth centuries.
The rooms on Napoleon mainly present his battles. And of course, the tomb of Napoleon under the dome of the Invalides should not be missed.
The part of the museum dedicated to the two world wars allows you to see the "Big Bertha", a cab from the Marne, testimonies on the trenches, then the rise of Nazism, the call of General de Gaulle, the battle of the Atlantic?
Finally, the historial Charles de Gaulle offers a fascinating permanent interactive exhibition to visit with headphones on.
2 times a year, the Army Museum offers temporary exhibitions. They are generally very educational.
Our family guided tours at the Army Museum ? ?
---
Ticket for the Invalides, including temporary exhibitions. Free for under 18s and under 26s who are EU residents

Tuesday nights until 9pm
The Army Museum for families
Activities for young people at the Musée de l'Armée
Investigation games (from 7 years old): they combine a visit to the museum with enigmas or tests, turning children into budding detectives. Duration : 1h30 to 2h

Storytelling tours (from 7 years old) : they are animated by a storyteller who makes discover the life of a character through the collections of the museum. Duration : 1h30
Workshops (from 6 years old): they extend the discovery of the collections by a concrete realization (creation of a coat of arms, a fantastic animal? Duration: 1h30 to 2h00

Guided tours (from 7 years old): this is a discovery tour of a department of the museum. This visit is active and calls upon the children's sense of observation. Duration : 1h30

Every year in December, on the occasion of the Saint Barbara's DayThe Army Museum offers a free festive weekend. It is a historical show, free family around the artillery in the large courtyard of the Invalides.
To eat on site
The café-restaurant The Carré des Invalides (download the map HERE): open from 9:00 am to 6:30 pm, from April 1 to October 31 and from 9:00 am to 5:30 pm, from November 1 to March 31
With the family, in the Invalides district (Eiffel Tower)