The most rural of Parisian districts
In the 13th
What are the points of interest in the Butte-aux-Cailles neighborhood? If you walk in this part of the 13th, you will discover the Manufacture des Gobelins (open to the public for guided tours and by reservation only), Sainte-Anne de la Butte-aux-Cailles church (formerly Saint–Anne of the White House), of Street-Art (with the works of Miss Tic) at the four corners of the streets (rather ephemeral works), Wallace Fountain on the butte (at the corner of the rue de la Butte aux Cailles and the rue de l'espérance), fountain that we owe to Richard Walace, the place of the Paris Commune (it owes its name to the commemorations of the events of the Paris Commune of 1871), the Albert Tower built in 1958 (the very first housing skyscraper), the Barrault passage (small paved road lined with town houses with courtyards or gardens), the artesian well (the water it contains is tens of thousands of years old). Another curiosity in the Butte-aux-Cailles district is the swimming pool on Place Verlaine, in the Art Deco style. It is one of the oldest swimming pools of Paris.
In this district, no skyscrapers, nor big buildings but small charming buildings, small houses, with courtyards and gardens, narrow and paved streets... A crazy charm ! Among the must-see addresses in the neighborhood, the restaurant At Gladines.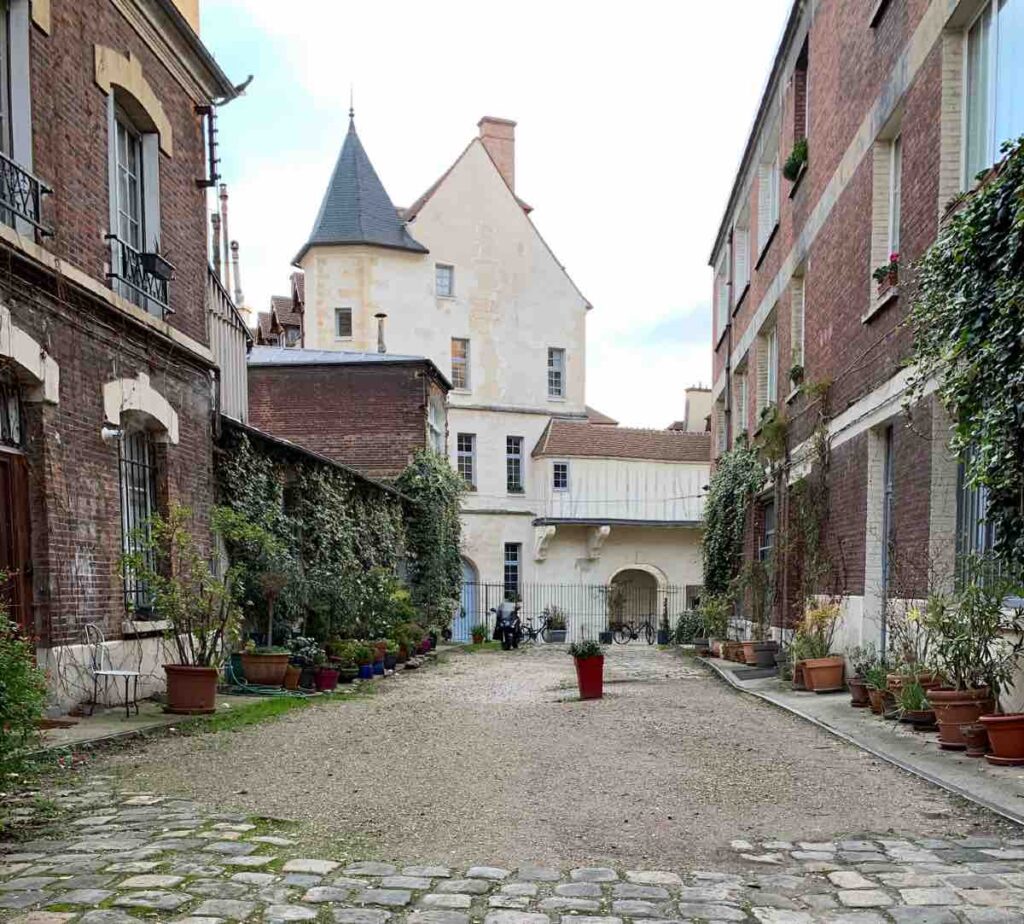 Ideas for outings and activities at the Butte-aux-Cailles
Nice addresses in the Butte-aux-Cailles
At Gladinesa real institution in the neighborhood
To drink a tea or to plug in, Idleness at 1, rue Jean Marie Jégo (small terrace when the weather is nice)
The districts of Paris to discover with your family