WE love
: a must for the end of the year - Great show
Age : 
for teens
DATe: 
From November 29 to December 29
Location: 
 Boulogne Billancourt (92)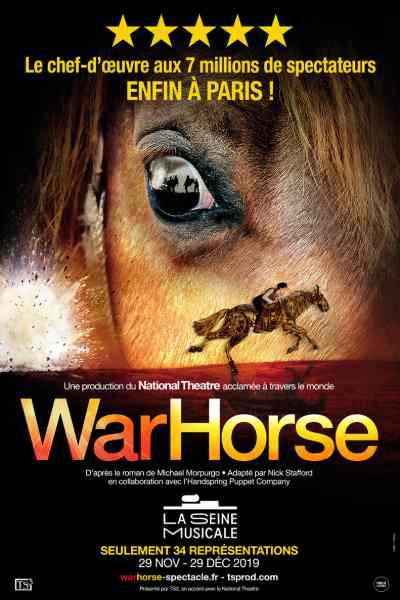 War Horse: event show, winner of many international awards
Warhorse, inspired by Michael Morpurgo's bestseller, retraces the touching story of young Albert and his horse Joey, against the backdrop of the First World War.
 War Horse was adapted into a musical in 2007 by Marianne Elliott and Tom Morris, with puppets from the Handspring Puppet Company and has since been awarded with the greatest international awards.
On the scene, 34 actors and singers ...
and amazing puppeteers who bring life to real-life horses.
What makes this great show incredible is the absence of real horses replaced by 34 extraordinary puppets of life and reality.
A great historical and musical fresco.
The show is in English original version and surtitled in French.