Solve a criminal case in the Royal Palace
Departure in front of Grand Véfour - 17 Rue de Beaujolais Paris, 1st - Subway Bourse or Palais Royal-Louvre Museum
Un JEU DE PISTE participatif et familial – dès 9 ans, mais aussi pour les ados
WE love : you discover the gardens of the Royal Palace and the Vivienne Gallery
The +:  an investigative and festive visit in the form of a treasure hunt, with a comedian
Or : around the Palais Royal, just next to the Louvre
WHEN: Saturday at 14:30 and a few extra days during school holidays or public holidays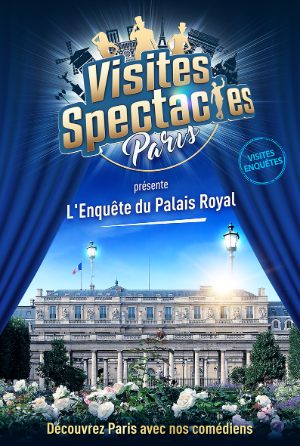 Click on the lines "child operation" "adult operation" or "family operation" to benefit from the 20% discount
What we like with the visit survey of the Royal Palace
It's a enquête et jeu de piste participatif et familial to discover the Vivienne Gallery area and the Palais Royal
A fun and festive visit in the form of a treasure hunt which offers an informative journey
The opportunity of a walk that leads you into the Paris of the 19th century
The Vivienne gallery and the Palais Royal otherwise!
Rates: take advantage of our offer at -20%
-20% on child, adult and family tickets
15,20 € the adult ticket instead of 19 €
11,20 € child ticket (8/13 years old) instead of 14 €
Free for children under 8 years old
Click on the lines "child operation" "adult operation" or "family operation" to benefit from the 20% discount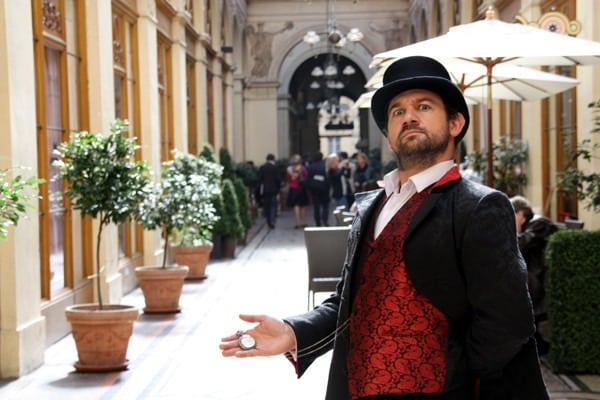 Frequently Asked Questions
How long does the visit visit the Royal Palace?  2 hours
What does this survey visit? Les Visites-Enquêtes sont des jeux de piste animées par un comédien ou une comédienne. Le jeu se déroule en équipe et permet de découvrir un quartier et une époque. Aidé d'un road-book et des indices distillées par le guide-acteur, vous menez une véritable enquête pour démasquer un coupable.
Is access easy for people with reduced mobility?  No, this tour is not accessible for wheelchairs.
From what age can the visit interest children? In our opinion, from 9 years old.
Is the ticket dated?  Yes, you choose when booking the day and time of your visit.
Is the ticket refundable?  No, this benefit can not be refunded.