Solve a criminal case in the Royal Palace
Departure in front of Grand Véfour - 17 Rue de Beaujolais Paris, 1st - Subway Bourse or Palais Royal-Louvre Museum
A participatory and family-friendly TRACK GAME - from 9 years old, but also for teenagers
WE love : you discover the gardens of the Royal Palace and the Vivienne Gallery
The +:  an investigative and festive visit in the form of a treasure hunt, with a comedian
Or : around the Palais Royal, just next to the Louvre
WHEN: Saturday at 14:30 and a few extra days during school holidays or public holidays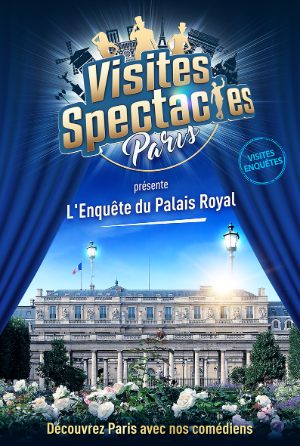 Click on the lines "child operation" "adult operation" or "family operation" to benefit from the 20% discount
What we like with the visit survey of the Royal Palace
It's a investigation and treasure hunt participatory and family to discover the Vivienne Gallery area and the Palais Royal
A fun and festive visit in the form of a treasure hunt which offers an informative journey
The opportunity of a walk that leads you into the Paris of the 19th century
The Vivienne gallery and the Palais Royal otherwise!
Rates: take advantage of our offer at -20%
-20% on child, adult and family tickets
15,20 € the adult ticket instead of 19 €
11,20 € child ticket (8/13 years old) instead of 14 €
Free for children under 8 years old
Click on the lines "child operation" "adult operation" or "family operation" to benefit from the 20% discount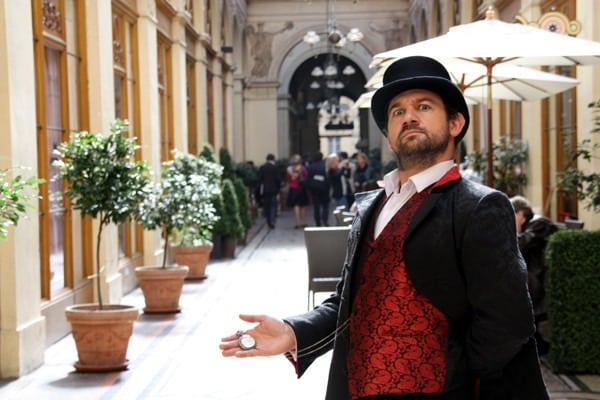 Frequently Asked Questions
How long does the visit visit the Royal Palace?  2 hours
What does this survey visit? The Investigative Tours are treasure hunts led by an actor or an actress. The game is played in teams and allows you to discover a neighborhood and an era. With the help of a road-book and clues distilled by the actor-guide, you conduct a real investigation to unmask a culprit.
Is access easy for people with reduced mobility?  No, this tour is not accessible for wheelchairs.
From what age can the visit interest children? In our opinion, from 9 years old.
Is the ticket dated?  Yes, you choose when booking the day and time of your visit.
Is the ticket refundable?  No, this benefit can not be refunded.