Enquête et jeu de piste familial dans le jardin des Tuileries
In front of the small pyramid of the Louvre, Paris 1er - Metro Palais-Royal-Louvre Museum
Un JEU DE PISTE participatif et familial (dès 6 ans)
WE love : une enquête familiale, en compagnie d'une comédienne pour revivre l'histoire des Tuileries et croiser les fantômes de Louis XIV, Bonaparte ou Napoléon III
The +:  have for playground the courtyard of the Louvre and the Jardin des Tuileries up to the Concorde
Or : in the Tuileries Garden, right in front of the Louvre Museum
WHEN: Saturdays at 2.30pm - a few extra days during school holidays - Visit May 1st
DURATION: 2 hours
FREE for children under 8 years old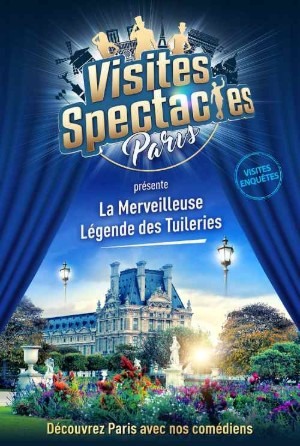 Click on the lines "child operation" "adult operation" or "family operation" to benefit from the 20% discount
What we like with "The Wonderful Legend of the Tuileries"
C'est un jeu de piste familial to discover the history of the Tuileries.
You will discover the history of the Tuileries but also of the Louvre and the Concorde since the end of the 18th century until the Second World War
You will be in the company of Charles Perrault, Louis XIV, Molière, Napoleon, Maillol ...
The pitch: The discovery of a herbarium in the cellars of the Jeu de Paume museum will bring back to life the incredible destiny of the botanist Alphège Ganis and his descendants from 1783 to the Second World War. Through their adventures, relive the history of the Tuileries, cross the ghosts of Louis XIV, Bonaparte, Napoleon III, attend the first flight inhabited in hydrogen balloon, fight the brigand Philidor the Balafré and cross the tumult of the Revolution ...
Rates: take advantage of our offer: - 20% on all tickets
15,20 € the adult ticket instead of 19 €
11,20 € child ticket (8/13 years old) instead of 14 €
Free for children under 8 years old
Click on the lines "child operation" "adult operation" or "family operation" to benefit from the 20% discount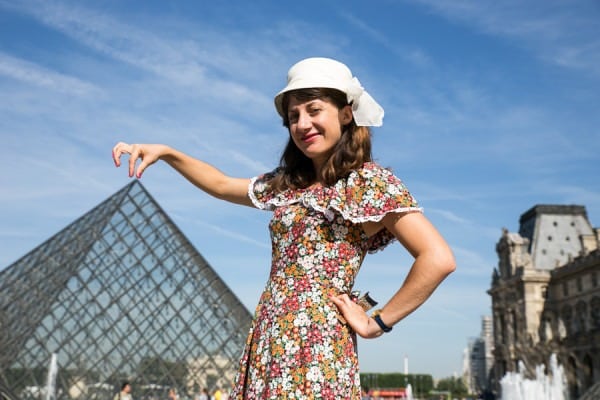 Frequently Asked Questions
Combien de temps dure l'enquête "La Merveilleuse Légende des Tuileries" dans le jardin des Tuileries ?  about 2 hours
What does this survey visit? Les Visites-Enquêtes sont des jeux de piste animées par un comédien ou une comédienne. Le jeu se déroule en équipe et permet de découvrir un quartier et une époque. Aidé d'un road-book et des indices distillées par le guide-acteur, vous menez une véritable enquête pour démasquer un coupable.
Is access easy for people with reduced mobility?  No, this tour is not accessible for wheelchairs.
From what age can the visit interest children? In our opinion, from 10 years old.
Is the ticket dated?  Yes, you choose when booking the day and time of your visit.
Is the ticket refundable?  No, this benefit can not be refunded.