A scavenger hunt for kids at the Louvre
Family, private, school and extracurricular
For 3-6 year olds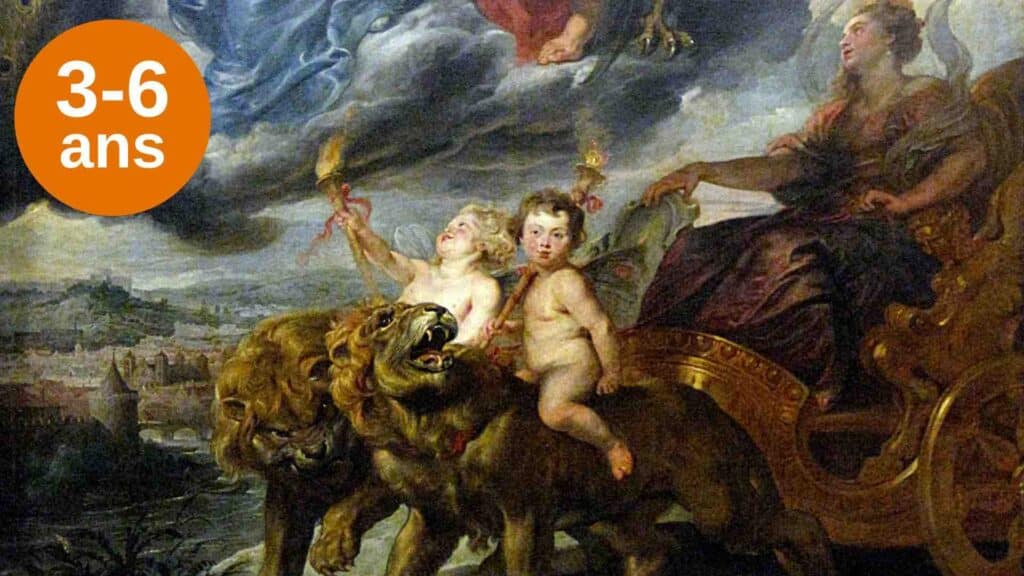 Pitch of the visit "My mini Louvre?
What better way than the Louvre to make children aware of Art and to make them love museums... This interactive and participative visit is animated by tour guides specialized in young audiences.
Children love to be told stories. And they like to be the actors. During this guided tourWe ask them questions, we ask them to search for images and intruders. The lecturer will talk to them about the Gods, Mythology and their heroes like Joyeuse, Perseus, Apollo and Daphne, Pegasus. But also about Rubens, Napoleon, and Marie de Médicis?
The purpose of this visit is to objective to develop the senses of children and use their imagination (often overflowing).
The visit will end with a pause in the new space dedicated to families "Le Studio" which offers books and board games.
Rates and information for scheduled visits
Rate : 39?* (adult) and 20? (child)
Maximum 20 participants per visit
Duration of the visit : 1h
Meeting place : Richelieu passage under the arcades outside (do not enter the museum)
This visit is animated by a guide speaker
An adult place is necessarily associated with a child place
Visit in French
No waiting for tickets
* The adult rate includes the price of the entrance ticket to the Louvre Museum
Guided tours for families in museums...
Find the list of our reviews
-
Written by Héloïse D, on 20-11-2022
We took our 4 year old son on a tour of "my mini Louvre". He was captivated by the guide and already wants to go back! Fun and development of a taste for museums, the objective is more than fulfilled!