To discover a district of Paris by playing the stars
To immortalize an event
With a duration of 1h30 or 2h at your choiceThis visit of a district of Paris with a professional photographer is a great idea. It's a an original visit of Parisvery nice, in joy and good humor.. At the key, very nice souvenir photos to share with family or friends after a few days in Paris or for a special occasion.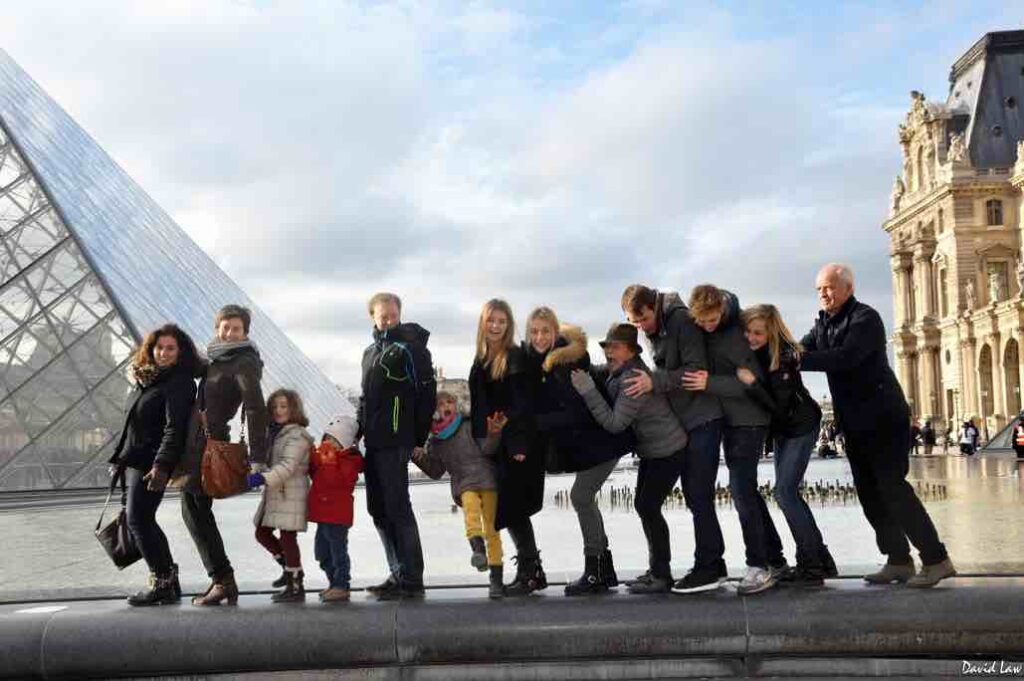 The photo session (service and route)
The principle: a private tour of Paris with a professional photographer (we have worked with the same team for several years)
We have a favorite route : the Louvre, Royal Palace, Pont des Arts, the Tuileries Garden ... (all on foot)
But other courses are possible if you ask for it : Marais district, Montmartre, Eiffel Tower the quays of the Seine, the Trocadero, a Parisian park...
This is an opportunity to have your picture taken by a professional photographer in front of the most beautiful Parisian monuments and the must-see sites of the capital
Approximately 150 souvenir shots are taken throughout the session (sent within 48 hours by Wetransfer)
All the photos taken during the session are sent to the client.
Walk in French or English
The rates
Duration 2h : 220€ (for 8 people max.)
Duration 1h30 180 € (for 8 people max.)
10€ per person for more than 8 people
For groups of more than 15 people: contact us for a quote
Choose the date (and time) you would like to book this service. We will inquire about the availability of one of our photographers (answer within 72 hours).
The time chosen at the time of the pre-booking is not final. It can be modified (subject to the photographer's availability) later. You will be charged only after confirmation of the photographer's availability.
---
Who are these photo walks for?
To tourists, Parisians, francilians (family, friends, couple...) French and foreigners
On the occasion ofa family reunion
For the EVJF and EVG
For a birthday (child, teenager, 18 years old and all the decades to immortalize in a photo...)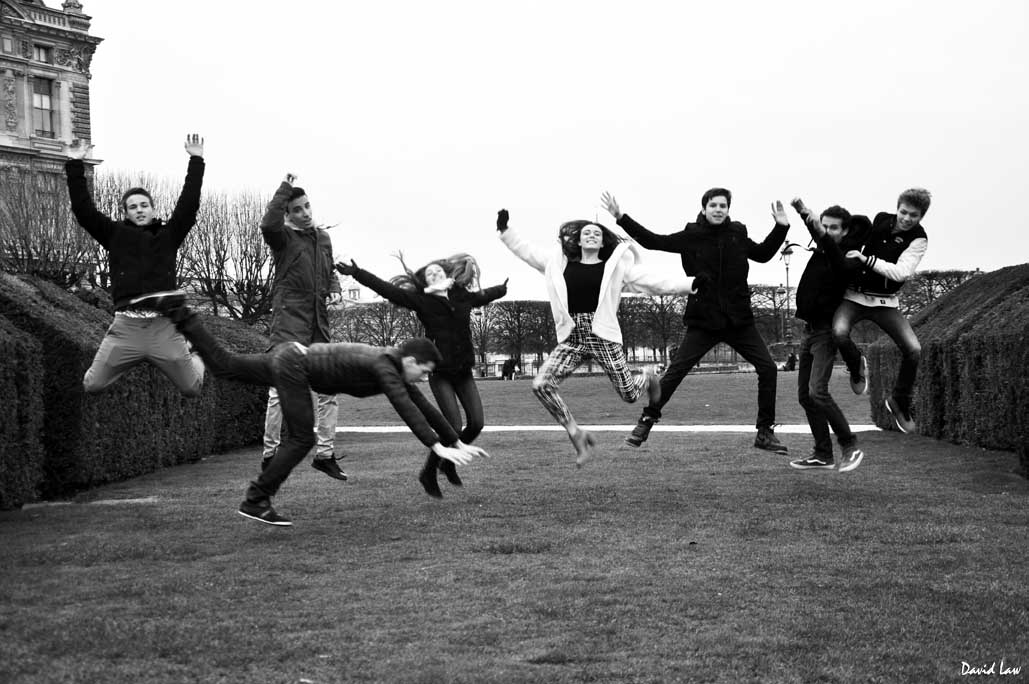 Find the list of our reviews
- Excellent experience
Written by MARIE LE POCREAU, on 29-04-2023
Very pleasant moment with a super welcoming photographer. The photos are of quality. We highly recommend this shooting.
- Stroll shot with David Law
Written by May Rahmé, 09-11-2022
We had a great time with David, we were finally able to get some nice pictures with my brother as well as some "fun" pictures to have a good laugh! The setting between the Palais Royal and the Louvre was just beautiful. I thank David for his good mood and his creativity as well as these beautiful photos.
- Nice walk and nice picture
Written by Julia Gallice, on 25-08-2022
Nice way to visit Paris and have beautiful pictures in emblematic settings thanks to the wise eye of a professional photographer.
- Great photo session at La Vilette
Written by Olivia, on 20-07-2022
Excellent moment full of creativity for this family photo shooting with David. Very professional, great photos. I recommend without hesitation! And thank you to the familinparis team for its efficiency and availability. Great job!
- .
Written by Olivia, on 16-07-2022
We have already received the photos, which are magnificent! A big thank you, David, for this good time spent together yesterday, and immortalized with talent. We will recommend this outing with our eyes closed! We wish you a very nice summer. Olivia, Ludo, Joana, Sofia and Eva
- A moment of pure pleasure, an exceptional result
Written by JC Gouhot, on 22-04-2022
The photo shoot with Ari was a very friendly moment, 2 hours of pure pleasure. Without any experience of the thing, Ari knew how to put all the family at ease for shots in an exceptional frame, with original settings. The result, delivered the next day at noon, is fantastic. A great idea with a very available professional, thank you Ari!
Reply from FamilinParis
Written by
Thank you very much for your message.
- Good service, original that I used as a gift for a teenager who was visiting Paris.
Written by Claudia Feldman, on 30-10-2021
Maybe a little too many portraits but finally the whole is interesting. No difficulties to report. Yes, I think it's an original idea to celebrate an event.
- Souvenir shooting in Paris
Written by Christian C., on 07-09-2021
We took advantage of our summer stay to make a souvenir shooting with our daughter. The registration and the appointment were very easy (emails and sms). The speaker knew how to put us at ease in front of the lens. The moment was very pleasant, and we are very happy with the pictures. Thank you very much!
---
At the moment in Paris...