An exciting guided tour of the Palace of Versailles
For families, from 7 years old
This visit is led by guides specialized in young people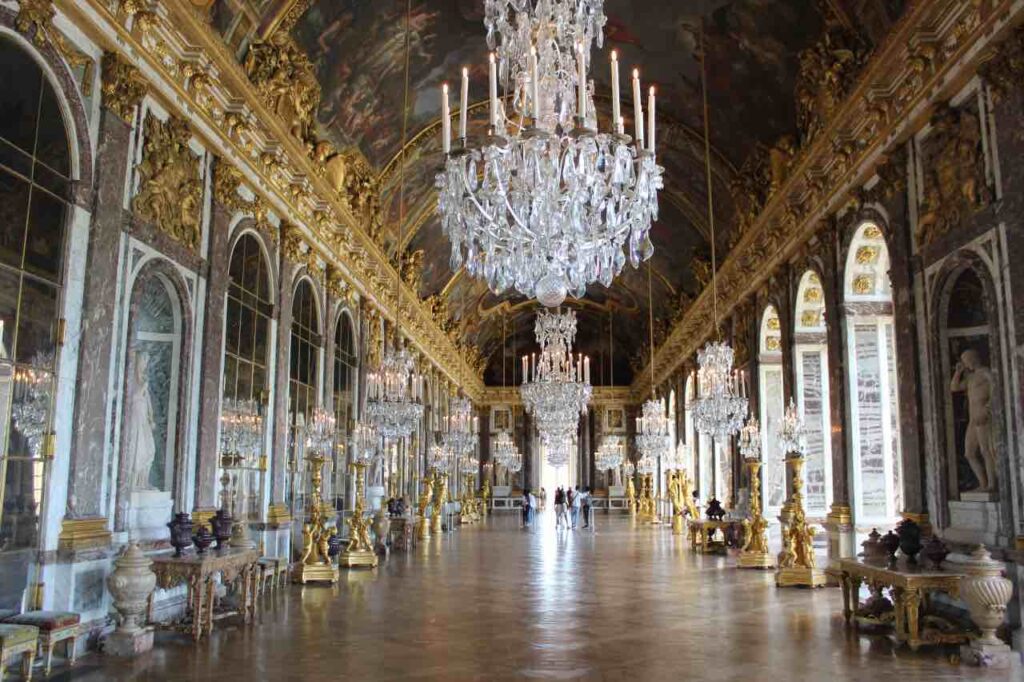 The visit "If Versailles were told to me?
The noble floor of the castle, the royal chapel, the Grand Apartments and the famous Hall of Mirrors are among the wonders visited during this guided tour.

The tour guide will take you through the day of a king, aythmated by the servitudes of the etiquette that Louis XIV had put in place to make the nobility docile.
Versailles and its castle are the undisputed symbol of the French monarchy. The king Louis XIV wished to make a place of splendor and festivities to entertain his courtiers, launched from 1668 great works to enlarge the castle built by his father Louis XIII.

The successors of the Sun King will not stop embellishing the palace. The Palace of Versailles will be plundered and emptied during the French Revolution (paintings, furniture, trinkets...). Versailles will become a political capital from 1682 to 1789.
Rates and practical information
Adult rate : 34? (this rate includes the entrance ticket to the Palace of Versailles)
Child rate 24 (free entrance to the castle for children)
20 to 22 participants maximum per visit
Duration of the visit between 1h30 and 3h
Meeting place : at the Palace of Versailles
Visit in French
Find the list of our reviews
-
Written by Guertner Family, on 30-04-2022
A big thank you to Amandine for this visit of the Palace of Versailles. Ethan, our 7 years old grandson, loved it. He discovered this magic place thanks to all the anecdotes that Amandine told us : Thank you.
-
Written by Catherine, on 25-04-2022
2 children, 6 and 7 years old, delighted and captivated by our guide Cyril. 2 hours of immersion in the world of the Bourbons and after a few hours, they were able to tell almost the entire life of the kings and queens discovered during this visit! Go for it with your eyes closed, you won't be disappointed!
- Mathilde
Written by , on 24-04-2022
Just to thank you for these two visits that we did on Wednesday 14:45 at the Palais Garnier and today 14:10 at the Palace of Versailles with a guide named Cyril. The two lecturers were extraordinary.
What to do in Yvelines with your family ?