- Halloween Holidays 2023 -
Free event
4 days of fun, friendly competition and sweet delights 🍭
WE love Halloween: free events for children just a stone's throw from the Eiffel Tower during the All Saints' Day vacations
Age for ages 4-11
Date October 28 to 31, 2023
schedule from 2pm to 7pm
Place on the quay in front of the Vedettes de Paris boarding area (Paris 7th arrondissement)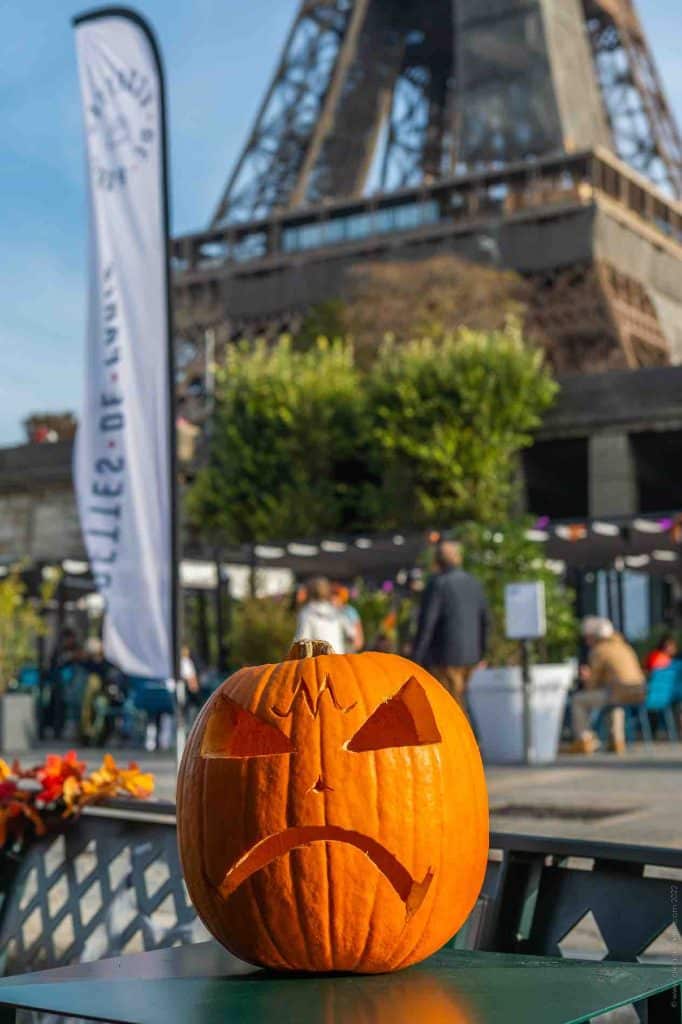 The program of events at the Jardin des Vedettes de Paris
For celebrate Halloween, the Stars of Paris are offering an extraordinary garden with free animations for children aged 4 - 11.
This extraordinary garden is brimming with exciting activities that promise not only to entertain, but also to help you
4 days of entertainment, friendly competition and sweet delights
Colouring workshop : Let your imagination run wild in our coloring workshop. Colored pencils, felt-tip pens and drawings await your artistic talents to create unique and dazzling works of art.
Make-up workshop Transform yourself into your favorite characters with our make-up workshop. Our professional make-up artist will help you put on the look of your dreams, whether it's a sparkling unicorn, a fearsome tiger or an elegant witch.
Treasure hunt : Put your adventurous spirit to the test with our thrilling treasure hunt. Follow the clues, solve the riddles and discover hidden treasures as you explore this enchanting garden.
Disgust Game: Dare to try Jelly Belly Every Flavour Beans inspired by the magical world of Harry Potter? With each candy, a gustatory surprise awaits you. You could be rewarded with exquisite sweets if you succeed in this daring challenge.
Game - Giant Hole Board : Test your skills with our giant hole board. Your goal? Don't drop the ball in the hole or you'll be eliminated!
Game - Bomboléo : Face the challenge of balance with the wooden Bomboléo game. Stack the pieces carefully to create a stable tower, and if you succeed, you may be honored with some delicious treats as a reward.
Game - Giant Birinic : Test your agility and patience with the giant Birinic game. Use the suspended ball to go around the board 3 times before knocking down the pins. The winner is the one who knocks down the most pins!
Game - Triball : Take up the challenge of precision with Triball. Aim at the targets and score points to get closer to the sweet delights that await you.
Take a family cruise on the Seine...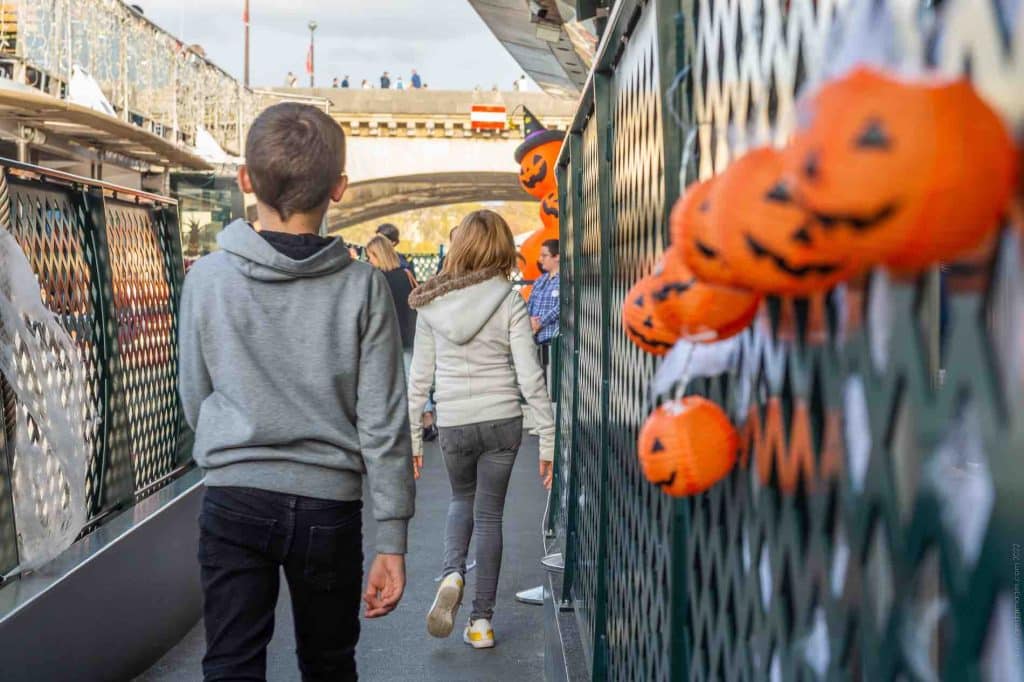 The Vedettes de Paris Family Cruise
This cruise is specially designed for children . Led by tour guides specializing in young visitors, this cruise on the Seine is for families only
Children learn and adults enjoy the SeineParis and its emblematic monuments throughout the cruise
Your kids will learn all there is to know about the capital, and earn their captain's diploma!
Very convenient for those who also come to visit the Iron Lady, the departure is at the foot of the Eiffel Tower
Cruise ships are small (max. 250 people). They welcome mostly individuals, families and almost no groups.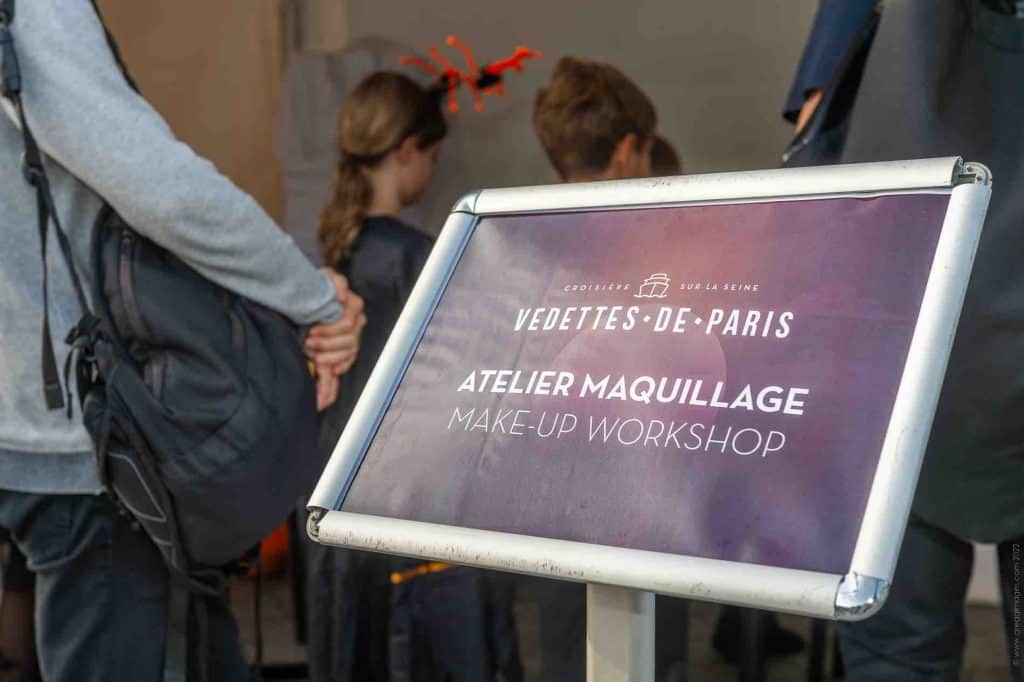 Halloween 2023 entertainment
All Saints' Day vacation 2023