In French
Outdoor - For all, from 12/13 years old
All our escape games in outdoor work in the same way (price, duration, game principle).
Only the neighborhood and age requirements differ depending on the formula chosen.
These Escape Games are our #1 outdoor family activity!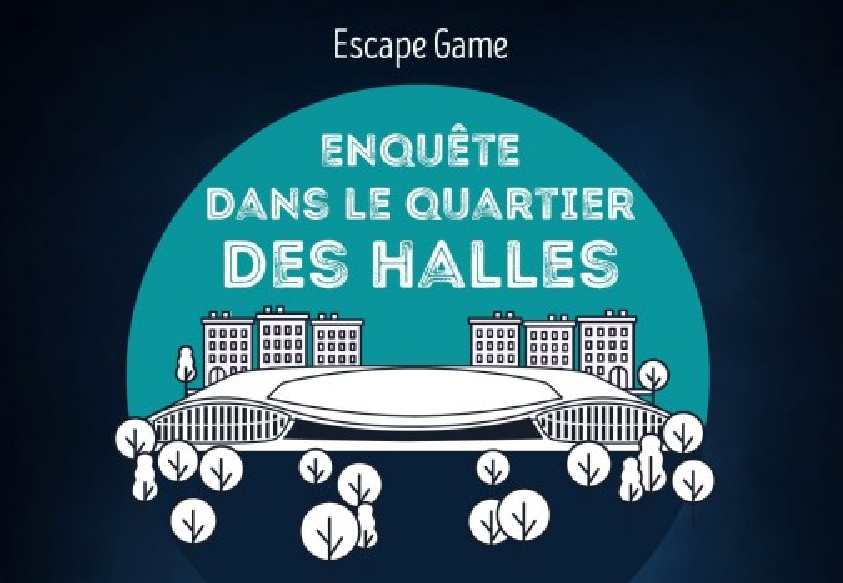 "Investigation in the Halles district": who is the murderer? It's up to you to lead the investigation!
Courses designed for all audiences, adults and youth (from 12/13 years old)
THE PITCH OF THE GAME Les Halles market is going to move and settle at Rungis. The market halls built by Baltard more than 100 years earlier are destroyed. We are in 1969. Workers discover the corpse of a man on the site.
Who is this man? Who killed him? Was it a murder? No clues on the man's body. It's up to you to solve this riddle by walking around Les Halles and Montorgueil with your team.
In order to do so, you will need in a timely manner find clues, solve puzzles and to unravel mysteries related to the history of this area des Halles
Logica good sense of direction, some savvy and you'll get your detective's diploma...
You have a map, a tablet, a book for adults and a booklet for children. Children will keep their booklet after the Escape Game
ATTENTION: in French only
Notice to the little cheaters: your laptop will not be of any use to you to solve the riddles (too easy). You won't find the answers to the riddles, they are much too subtle for Google ...
Tarifs and information
-10% with code FAMILINPROMO
72€ instead of 80 € for a group of 2 to 6 people (regardless of the number of participants)
Duration of the Escape Game 1h30 (including 15mn presentation)
Language : in French
Distance travelled : about 2km
max. 6 persons per team and the mandatory presence of at least one adult
Meeting place Porte Lescot (Les Halles metro station), in front of the Sephora store
4 proposed routes around Les Halles and rue Montorgueil
For all audiences, from 12/13 years old
WE LOVE
This is a fun outing for all those who love police investigations and puzzle games
We discover in an unusual way the history of this district rather frequented for its stores (Forum des Halles) or for the atmosphere of the bars and restaurants of the street Montorgueil
Just next to the rue Montorgueil, take the opportunity to go for a walk in the Grands Cerfs passage (one of our favorite passages in Paris 💛 )
We keep young people away from their screens!
FAQ
Can we cancel the Escape Game if we have an impediment? You will find the cancellation conditions on the website of our partner (at the time of booking)
Can young people do it alone? No, the presence of one adult per group is mandatory if the other participants are minors
And if it's raining? Ponchos are available to participants
Birthdays, privatization, EVGJ, EVG, rallies, schools
For the birthday of your If you are a child, you book this Escape Game (you can form several teams of 6 players max.).
For a privatization, EVGF, EVG, Rally
For schools (middle and high school level), leisure centers, associations, IT'S HERE
---
---
Nice to do in the 1st district...