Playful and original visit of the Opera Garnier, accompanied by an actress
Opera Garnier, 9th - Metro Opéra
Ideal from 6 years, but also for teens
WE love : you discover the Opera, its legendary hall and its legends
The +:  a playful and original visit, led by an actress
Or : at the Opéra Garnier
WHEN: Sunday at 11 am - all year long
FREE for children under 8 years old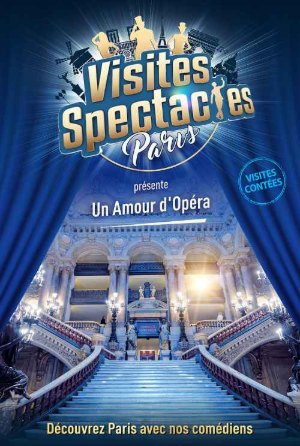 Click on the lines "child operation" "adult operation" or "family operation" to benefit from € 3 reduction per ticket
What we like with the storytelling: A Love of Opera
A privileged visit of Opera Garnier
An original show visit in the company of an actress who plays the role of a former ballet dancer
A fun and original visit in this mythical place of Paris
The visit includes : the library, the Rotunda of Subscribers, the Pythia basin, the Grand Staircase, the Grand Foyer and the Avant Foyer, the Glacier Rotunda
Rates: take advantage of our offer: - 3 euros per ticket
27 € the adult ticket instead of 30 €
20 € child ticket (8/13 years old) instead of 23 €
Free for children under 8 years old
Click on the lines "child operation" "adult operation" or "family operation" to benefit from € 3 reduction per ticket
Frequently Asked Questions
How long does the "Opera Love" visit last?  1h 30
What does this story tell? This is a theatrical tour animated by guides speakers / actresses that allows you to visit the Opéra Garnier.
Is access easy for people with reduced mobility?  No, this tour is not accessible for wheelchairs.
From what age can the visit interest children? In our opinion, from 6 years old.
Is the ticket dated?  Yes, you choose when booking the day and time of your visit.
Is the ticket refundable?  No, this benefit can not be refunded.