For all, from 6 years old
An original visit-investigation with a comedian
The survey visit "The wonderful legend of the Tuileries".
Trees, ponds, Parisians walking around... Is the Jardin des Tuileries ordinary? On the contrary, it reserves many surprises! Book now our survey visit for (re)discover a high place of the Parisian history! A very nice cultural and playful playground between the Louvre courtyard and the Tuileries Garden up to the Concorde. This visit-investigation is a treasure hunt animated by an actor or an actress. The game takes place in teams and allows you to discover a district and an era. With the help of a road-book and the clues given by the guide-actor, you lead a real investigation to unmask a culprit.
Who is it for? for all, from 6 years old
Where in the Louvre and Tuileries Gardens area
Duration : 2h
Meeting place Cour Napoléon of the Louvre (small pyramid in front of the Richelieu entrance) (exit from the Pont Marie Metro station)
-20 % on Adult and Child tickets
15,20 ? adult ticket instead of 19 ?
13,20 ? per child ticket (8/13 years old) instead of 14 ?
Free for children under 8 years old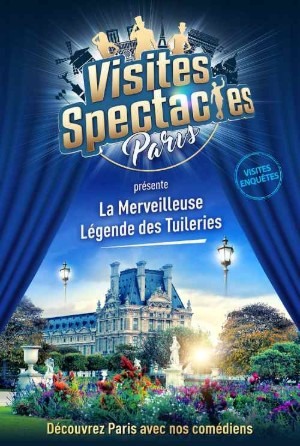 FAQ
All the visits with comedians
What to do in the Tuileries garden ?