- NEW -
Will you succeed in preventing the French revolution?
All audiences (from 8 years old)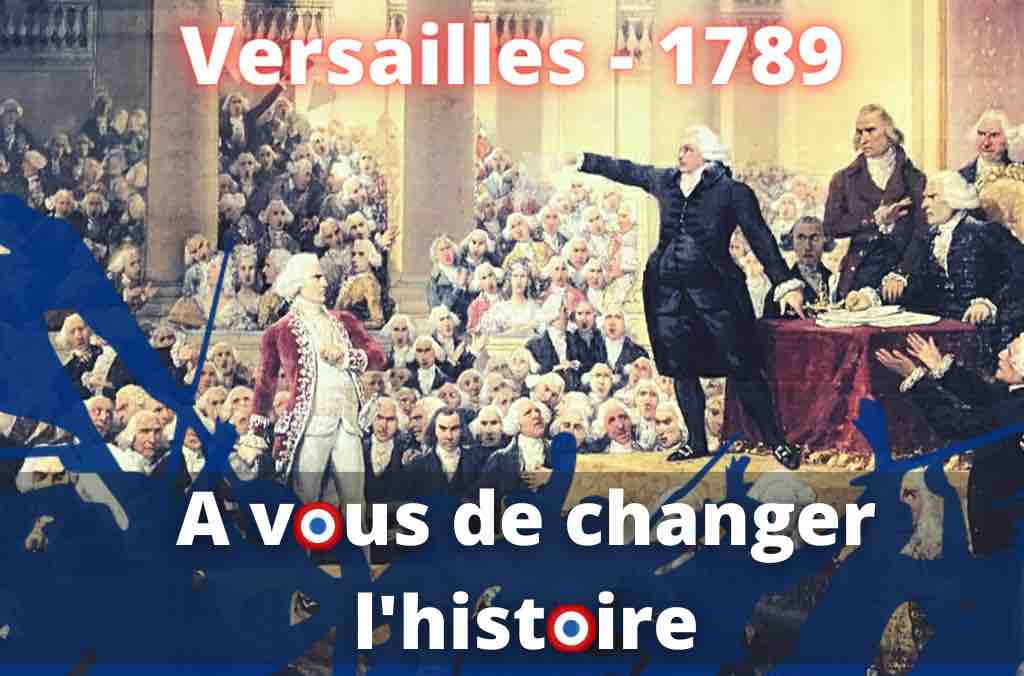 Info on the Investigation Trail Game
duration : 2 h
Point of interest the surroundings of the Palace of Versailles, the Place d'Armes, the Hotel des Menus Plaisirs, the Salle du Jeu de Paume, the Place Saint-Louis, the former Hotel of the Foreign Affairs and the Navy
Meeting place In front of the statue on the Place d'Armes (in front of the Château de Versailles)
Rate : from 25 euros
Who is it for? All public (from 8 years old), families, TeamBulding, seniors, schools and extracurricular activities
Language : French and English
Free for children under 8 years old
Warning the Palace of Versailles and its park are not part of the course.
The treasure hunt - Investigation "2 hours in 1789, where you change history" is a team game (we recommend teams of 6-8 max.)
Same price as direct!
The context...
You will find Mirabeauhe has a mission for you because "it is not a question of leading the revolution which is already made but of retaining it". He is asking you: it is up to you to gather 57 million pounds emergency and save France of bankruptcy.
For this a code is hidden in Versailles and allows to unlock an American sovereign fund; this code, the Americans do not want you to find it.
But nevertheless this fund existsIt was negotiated by the King's Secret during the American War of Independence which made us friends of the New World but ruined France leading to the Revolution.
Your challenge!
Will you succeed in preventing the French revolution?
You have 2 hours to find a code hidden in Versailles that will allow you to unlock the 57 million needed to hold back the Revolution!
Don't panic, your guide will be there to help you if you get lost or stuck.
Our opinion on this Investigation Trail Game
In the same vein as "2 hours to discover the secret of Montmartre, "The secret of Arsène Lupin" on the Ile Saint Louis, which have seduced dozens of Internet users (young and old), this new fun treasure hunt will help you discover the city of Versailles in a different way.
At the end of the game, a historical engraving or an archival map of Versailles - to be framed - will be offered to you.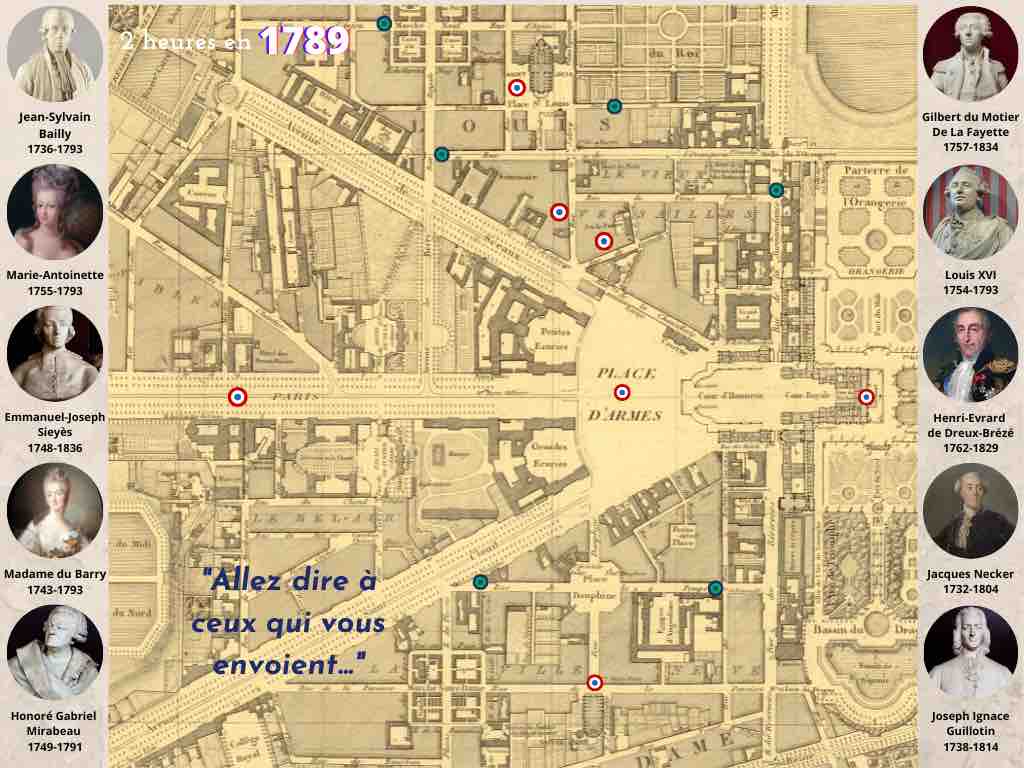 Find the list of our reviews
No opinion for the moment.
Our treasure hunts in Paris and Versailles
What to do in Yvelines with your family ?