- NEW -
Scavenger hunt for children 7 to 11 years old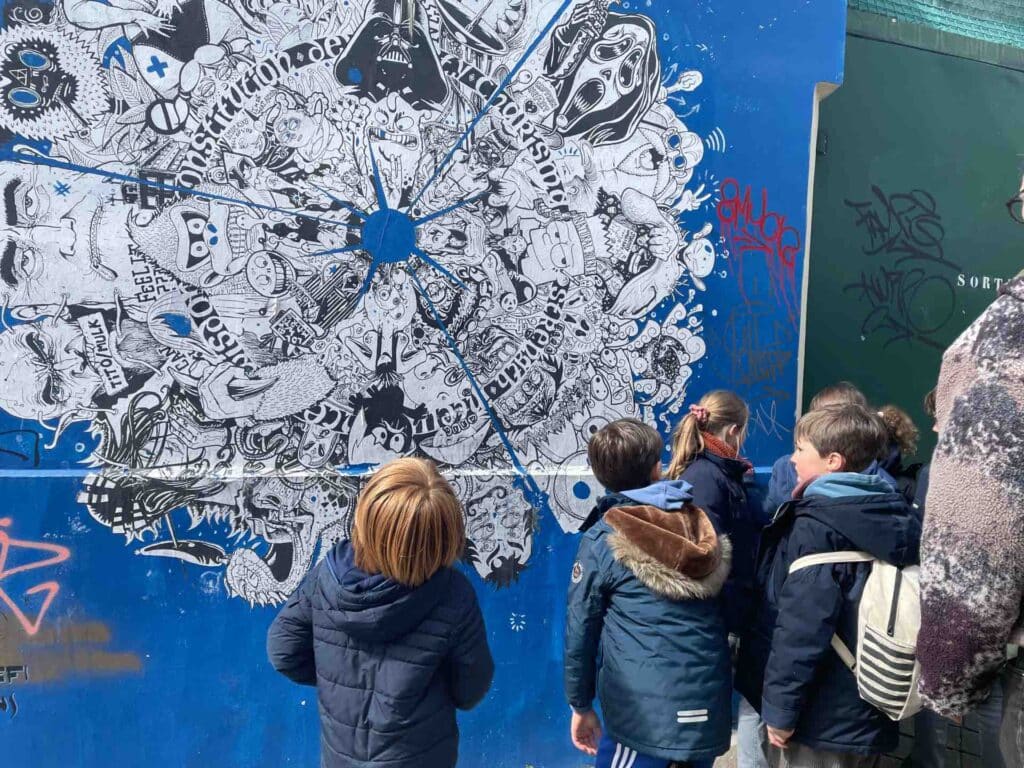 The treasure hunt "In search of Street Art? in the Belleville district
But who is this artist in the Belleville district? Who is this mysterious Street Artist who asks us to participate in his work? The children will have to go through a part of the 20th district, redouble their caution and attention to complete this mission?
The C14 Network has been contacted by a world famous street artist. He has decided to create a giant mural that will represent "the new symbol of Paris". Our mission To find a piece of the work and to install it in the secret and the clandestinity. It is a thrilling game of chaseThis game is a real team effort that will develop their sense of direction, logic and observation.
For an hour and a half, from signs found on a grid, from a label hidden under a bench, from a clue given by the facilitatorthe children will have to think, to show judgement to pass to the next stage
They will solve riddles and each correct answer will allow them to advance on the course until the final goal, to find the work of this mystery artist... and put it in the street!
They will leave with a small trophy at the end of the game
Parents can be present but beware (!!) forbidden to burn the children's blanket!
It is a very popular area for parents quiet area with few cars
---
RATES (same price as direct)
Formula S 150 (up to 8 children)
Formula M : 190? (up to 10 children)
Formula L : 230? (up to 12 children)
The snack is not included in this formula
USEFUL INFORMATION
Age for children from 7 to 11 years old
Number of children S formula (up to 8), M formula (up to 10), L formula (up to 12)
The place in the Belleville district (20th)
Meeting place Square of the Saint-Jean Baptiste de Belleville church (139 rue de Belleville)
Duration : 1h30
Weather : the treasure hunt is maintained if it rains
Held at Good shoes and a bottle of water, hat and glasses if the weather is very nice
Find the list of our reviews
No opinion for the moment.
Other birthday treasure hunts