Street-Art Exhibition
Original and very strong

WE love
: an original and unusual exhibition
Age : 
for teens
Duration: 
until December 31, 2021
Location: 
 Espace Lafayette-Drouot (Paris 9th)
"The World of Banksy" the immersive exhibition in the Banksy universe
Good news: the exhibition of Bansky's works has been extended for several months following its great success.
The Lafayette-Drouot space welcomes a visual and sound exhibition dedicated to Banksy, the contemporary graffiti artist whose works of political significance are now world famous
Banksy is the most famous street-art artist of the moment and yet no one knows who he is. The mystery around him adds to the force of his political statement
On 1200m2 and 3 floors which reconstitute an urban universe, The World of Banksy unveils 42 replica Bansky frescoes by a dozen graffiti artists from all over the world who wanted to keep their anonymity
The exhibition also presents works from private collections
To recreate the street context, street art, the exhibition is based on the sound dimension with for example 

the buzz of a helicopter to hint at the repression

The exhibition takes us from the Palestinian territories to New York, passing through London and Paris. Banksy's works are a political act and denounce the innocence crushed by force, or rise against consumerism, the British monarchy, or the Israeli occupation
This original exhibition should please teenagers both in the form and the rebellious message of the exposed frescoes.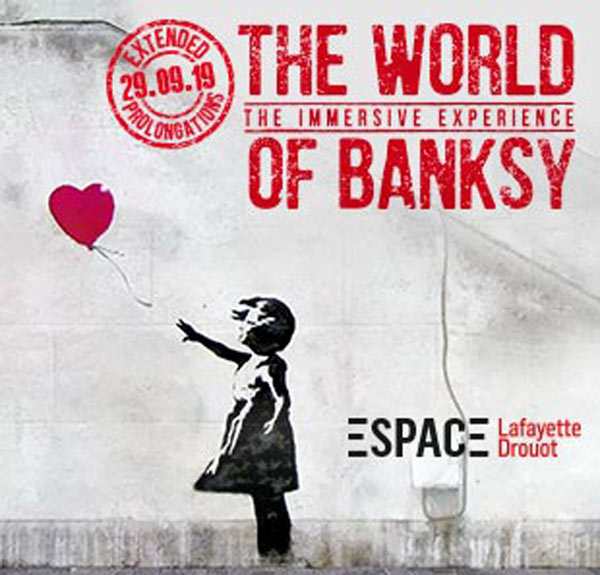 Your tickets are valid all day until 45 minutes before closing time.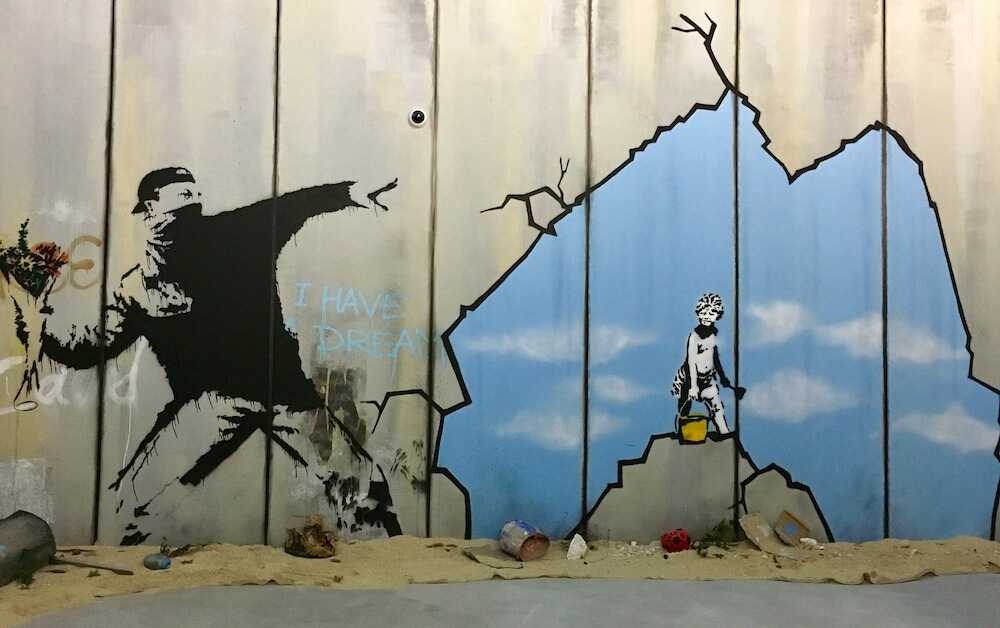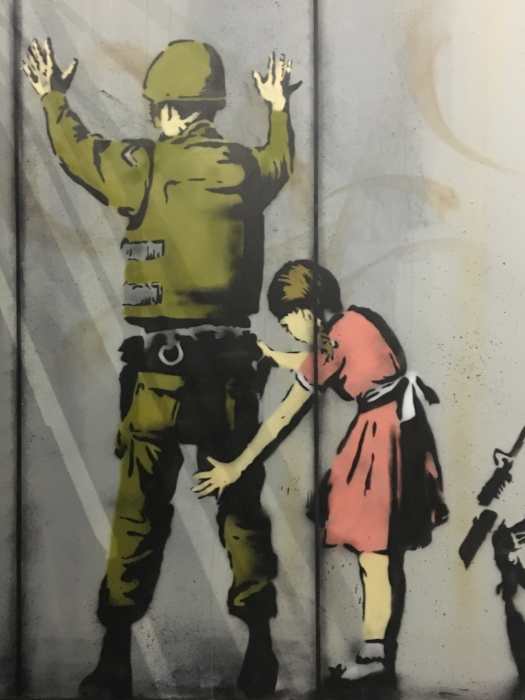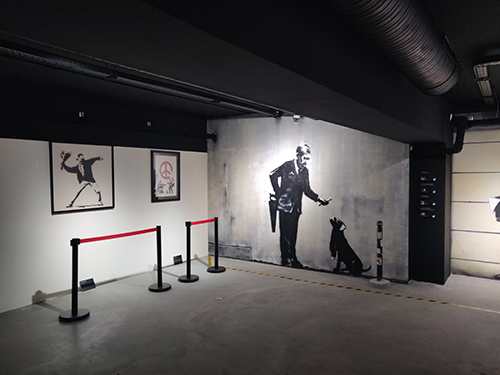 TO DO ALSO IN THE 9th IN PARIS
Practical information
44, rue du Faubourg Montmartre, 75009 Paris

By metro: line (Le Pelletier stop),
By bus: lines 42, 48, 67, 74 and 85 (

from Tuesday to Sunday from 10h to 18h.
View schedule details
from Tuesday to Sunday from 10h to 18h.