From October 30, 2022 to March 5, 2023 - From 5:00 pm to 8:00 pm
In the gardens of the castle of Thoiry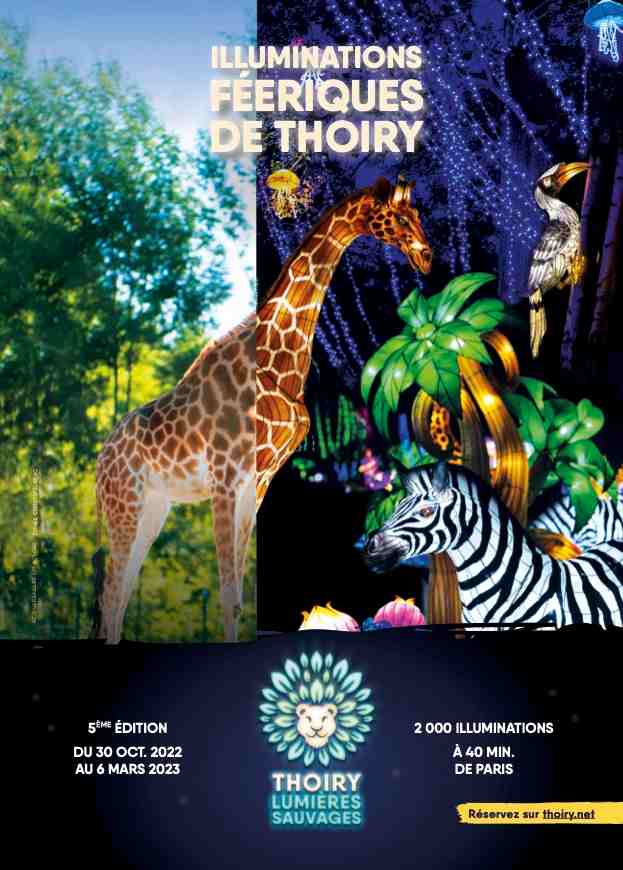 WE love : a fantastic and fairy light show
Age for all
The ticket : it gives access to the Lumières Sauvages + the Safari of Thoiry + the Zoo
Free : for children under 3 years old
Date October 30, 2022 to March 5, 2023
schedule from 10am to 8pm; the Wild Lights take place from 5pm to 8pm
Closing The Zoo and the Safari are closed on Mondays, Tuesdays and Thursdays outside of school vacations
Time of the visit : count at least 1 hour for the Wild Lights
Place : Thoiry (78770)
Skip the line tickets for :
the WILD LIGHTS + the ZOO + the SAFARI
Undated tickets
The ticket allows access to the Safari + the zoo + the attractions + the castle + the "Lumières Sauvages"
The wild lights
For the 5th consecutive year, Thoiry Safari Zoo present the Wild Lights, a dreamlike and fantastic light show!
During your night walk in the garden of the castle of Thoiry, you will admire thousands of illuminated animal sculptures.
More than 2000 characters, plants and animals to discover, sparkling, luminous, fairy-like... Don't miss the 20 meters high moray eel
A course of approximately 1.5 km
A dreamlike and fairy tale ride!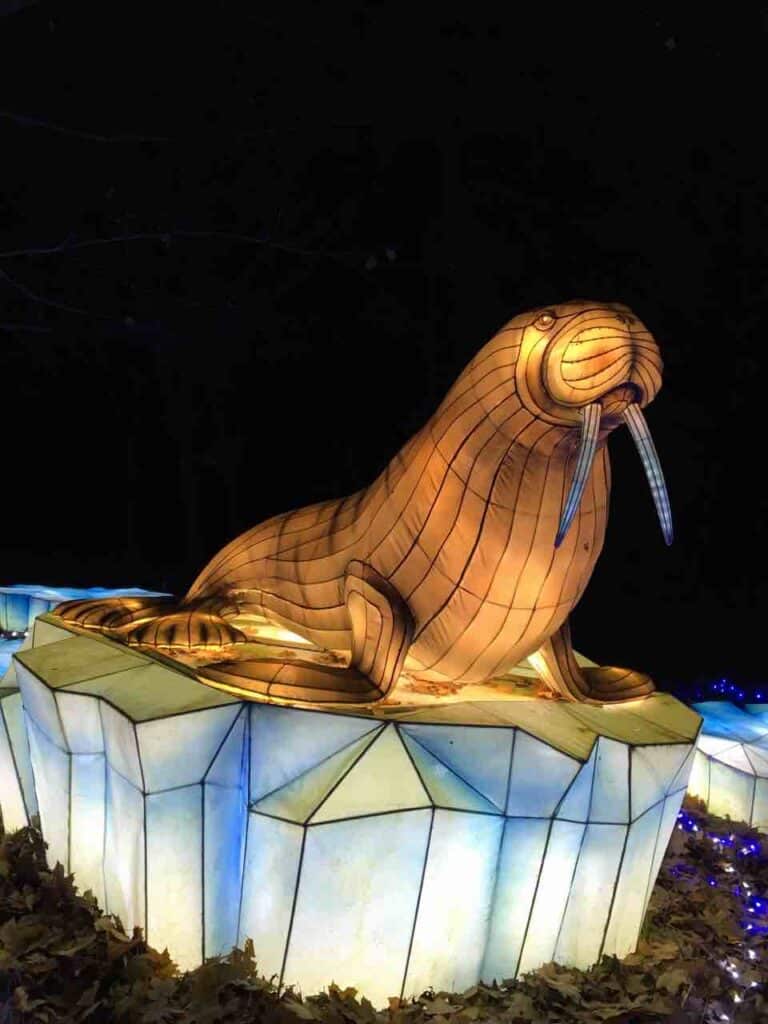 At the moment