A very nice park, very central, located between the Louvre and the Place de la Concorde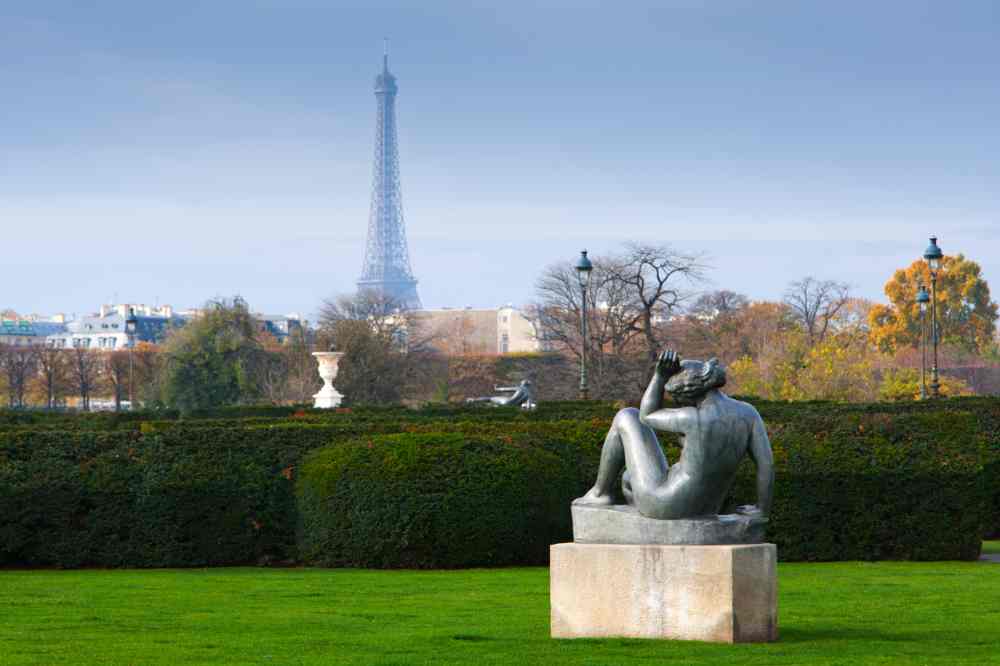 The Tuileries garden is one of the oldest parks in Paris. A model of the so-called "French gardens", it owes its current appearance to André Le Nôtre, who had already made his mark at Vaux le Vicomte then who will carry out the gardens of the Palace of Versailles.
The Tuileries is one of the most beautiful parks in Paris. Ideally located, it is a good place to rest after a stroll in one of the surrounding museums (the Louvre, Orsay or the Orangery) or after the descent of the Champs Elysées. If it is not the richest Parisian park in activities for children (no clowning, no ponies...), but its very central location makes it a very pleasant haven of peace for a lunch break or snack for example.
Many activities for children
Children will love to run around in its wide alleys and lawns
There is a merry-go-round, trampoline, swings, and miniature sailboats for hire on the basin on the Place de la Concorde side.
Please note that all these activities are not free of charge
Playground for children
A very nice park for older children
Adults will enjoy walking around the its French-style alleys
The Tuileries is also an open-air sculpture museum since it is possible to admire, in addition to the famous Baiser by Rodin and statues by Maillol, works by Louise Bourgeois, Giacometti, Henry Moore and Jean Dubuffet...
Restaurants and refreshment stands
3 restaurants are installed in the Tuileries garden: La Terrasse de Pomone (open all year round according to the opening hours of the Jardin des Tuileries) - Café des Marronniers (open Monday to Sunday from 7am to 9pm) - Restaurant Le Médicis (Lunch 10.30am to 5pm and Dinner 5pm to 7pm)
Refreshment stands complete the offer and right next to it you will find Angelina and The duration, 2 famous tea rooms where to get cakes to eat on the spot or to take away to eat in the Tuileries
What to do in the Tuileries Gardens?