WE love : a burlesque thriller that's medieval and anti-gaspi!
Age : for 5 - 10 years
Duration: Until June 26
Location: Théâtre Funambule Montmartre (Paris 18th)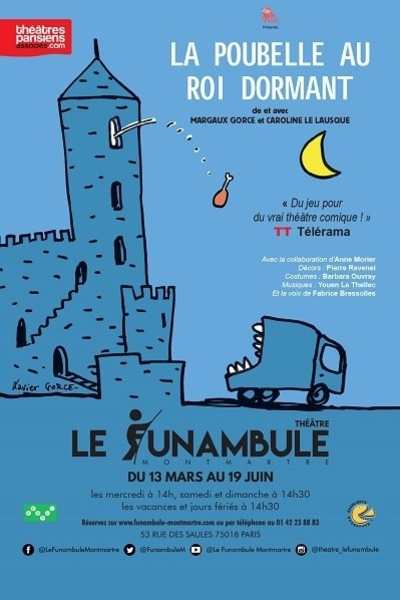 The trash can to the sleeping king or a humorous reflection on food waste
A burlesque medieval thriller about food waste.
The King sleeps and no longer rises. Garbage garbage cans and vegetable gardens are looted. At night, the kitchens seem inhabited. At the castle, the Queen is overwhelmed. Surrounded by some fairly incompetent characters, she leads the investigation.
La Poubelle au roi dormant (The Sleeping King's Dustbin) takes a humorous look at the question of how to consume differently, and distills ideas and keys for reflection and discussion. to reflect and exchange on this issue.
A show of 50 minutes.