A sensitive journey
A philosophical and humanist tale
The little red guard
WE LOVE : the story seen from a child's point of view, the strength of the live drawing, and the beauty of the tale
AGE : for all, from 8 years old
DATE: until June 18, 2023
HOURS Tuesday to Friday at 7:30 p.m. - Saturday at 4 and 7:30 p.m. - Sunday at 11 a.m.
RELAX Monday and Thursday
DURATION: 1 hour
LOCATION: Théâtre du Rond Point (Paris 8e)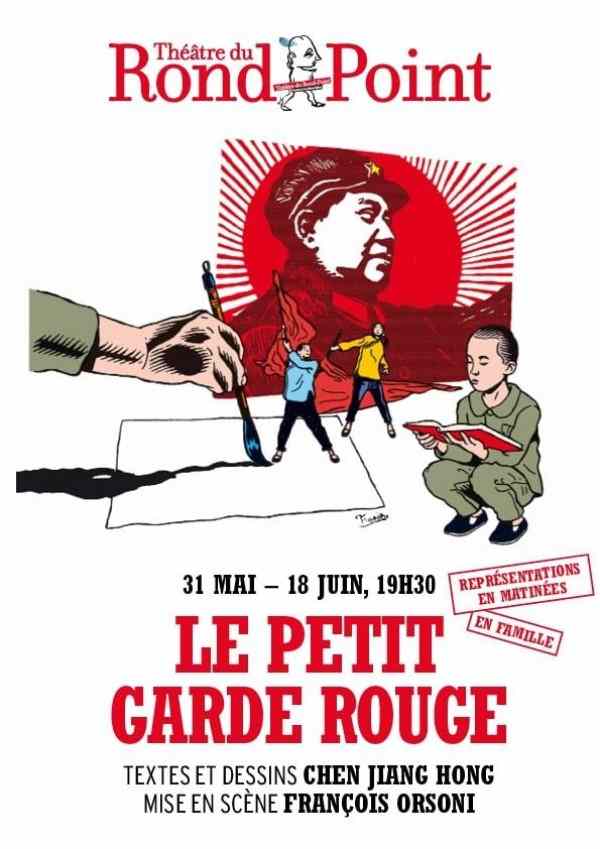 The Little Red Guard is a philosophical tale of great poetry
The author Chen Jiang Hong paints on stage his childhood torn apart by the Cultural Revolution in 1960s China.
Books and graphic works are then burned. There is absurdity, injustice, hunger...
But Chen gives us the sensitive memories of a child: marbles, boredom, cycling, despite the violence of the moment, and without ever judging history.
It also and above all evokes the drawing that saves childhood, the chalk drawing.
The story of Chen Jiang Hong is carried by the actor who accompanies him on stage and by 2 dancers who play his sisters.
Chen Jiang Hong on stage creates his images live. He uses colors and lines that fade to a shade of red to convey to us, to the sound of live sound effects, the fresco of his childhood emotions and experiences.
The Little Red Guard, directed by François Orsini, is a solid, moving poem. Chen Jiang Hong's very presence on stage, drawing his story, is deeply moving.
A beautiful, poetic and moving show that gives young audiences a glimpse of life in China during the Cultural Revolution.